DUE TO SUMMER HOLIDAYS CUSTOM MADE SUITS AND SHIRTS HAVE A LEAD TIME OF 8 WEEKS MINIMUM.
Login
Log in if you have an account
Dont have an account? Register
Cocktail chique: een unieke black tie trouwlook
25 Sep 2020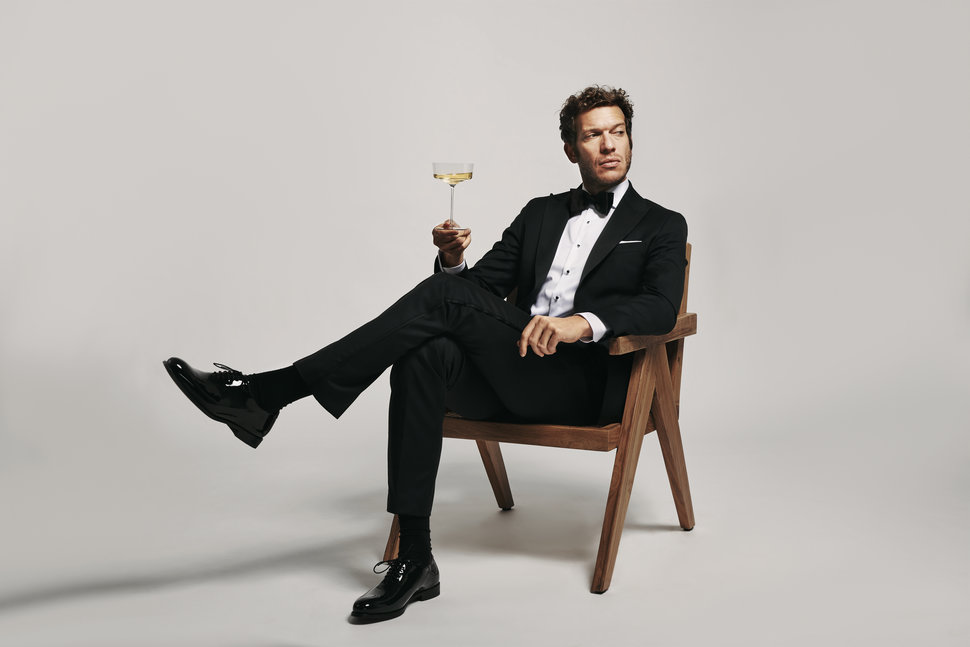 Black tie is een bekende en veelgekozen dresscode voor bruiloften, met name in het najaar. De vuistregels hebben we al eens doorgenomen in onze blog voor de gasten, maar wat als je als bruidegom er met kop en schouders bovenuit wil steken? We hopen je hiermee te inspireren om de vele mogelijkheden binnen black tie te gaan ontdekken.

De andere tux
Een klassieke smoking is van zwart wol met zwart zijde. Qua model draait alles om zo min mogelijk van de constructie te zien daarom zit een galon op de broek over de naad en heeft een smoking geen topstitching). Maar wat als je dat te gewoontjes vindt? Het vergt een beetje durf, maar smoking kunnen van heel spannende materialen gemaakt worden. Denk bijvoorbeeld aan een smoking in nachtblauw flanel, zwart corduroy of bordeaux wol met mohair. Als je het model en de stijlopties dicht bij de basis houdt, ben je vrijer om te experimenteren met de stof.

Het cocktail jasje
Een klassieke dinner jacket wordt doorgaans gemaakt van donker fluweel (velvet), maar ook hier mag je best van het veel bewandelde pad afwijken. De cocktail jacket is een slag nonchalanter. Natuurlijk kan je dicht bij de basis blijven, zoals ons jasje op de foto. Het is nog altijd fluweel, en er zit zwart zijde op, maar met die kleur steel je tussen de reguliere smoking altijd de show. Niet speels genoeg? Van Carnet hebben we net een nieuwe bunch binnen, de Hollywood, vol met stoffen voor dit soort jasjes. Veel glans, veel glitters en heel veel uitgesproken designs. Interesse in cocktail chique? Boek hier een afspraak.