Login
Log in if you have an account
Dont have an account? Register
From crisp white to casual denim, PAKKEND made-to-measure shirts cover all bases. Here's how we do it: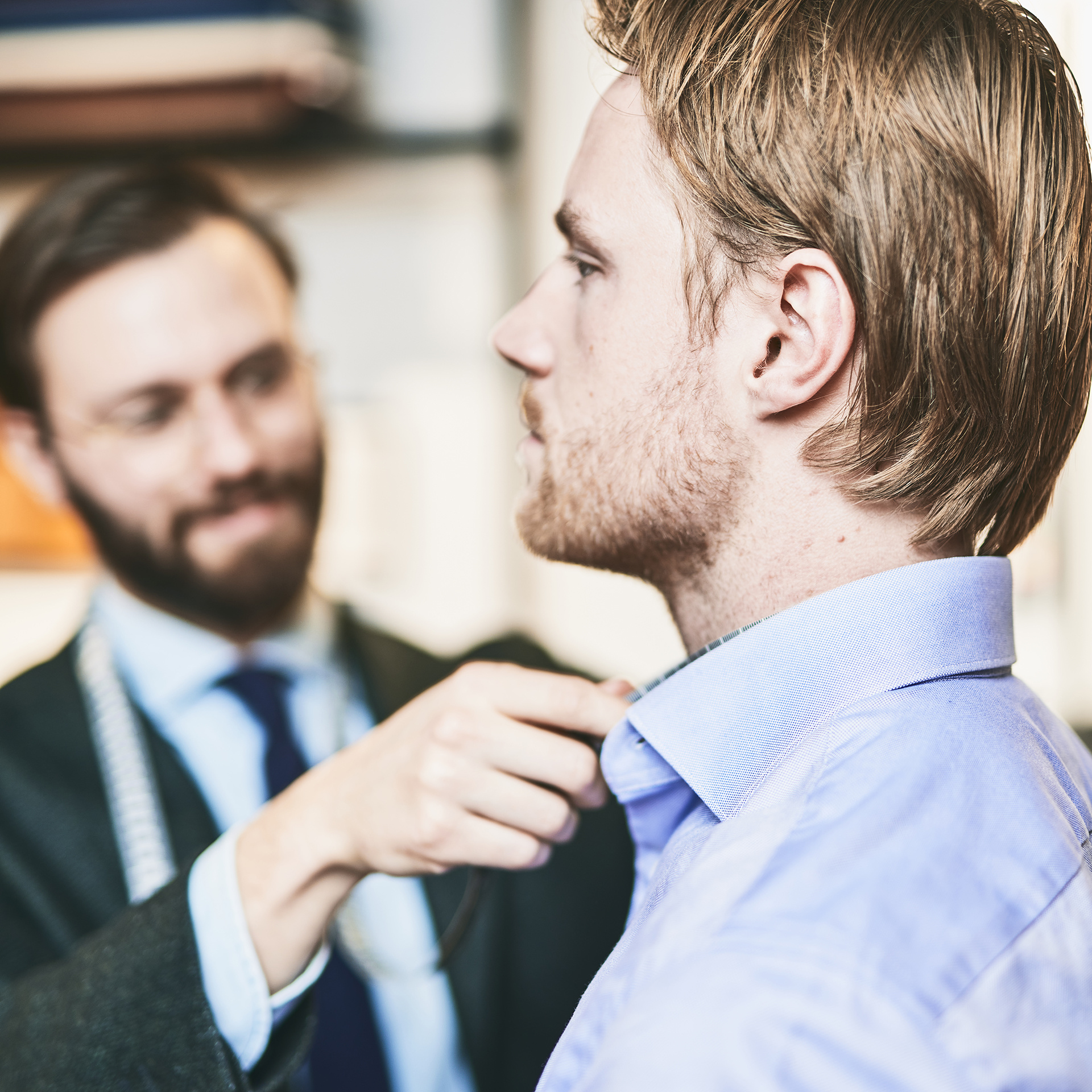 Process

Inspire
Know exactly what you want or need to do some browsing? Check our lookbook, Instagram or blog for inspiration, or simply drop by the store.

Create
Perfection with a personal touch. The tailor will take your measurements, you choose a fabric and together you'll go through all the styling possibilities.

Fitting
After a four weeks we do a fitting. It might need a final touch. If necessary, final adjustments are made and finished in three work days.

Finalize
After a few days, you can book a pick-up appointment. Hooked? We safe your measurements, so you can immediately look for your next shirt.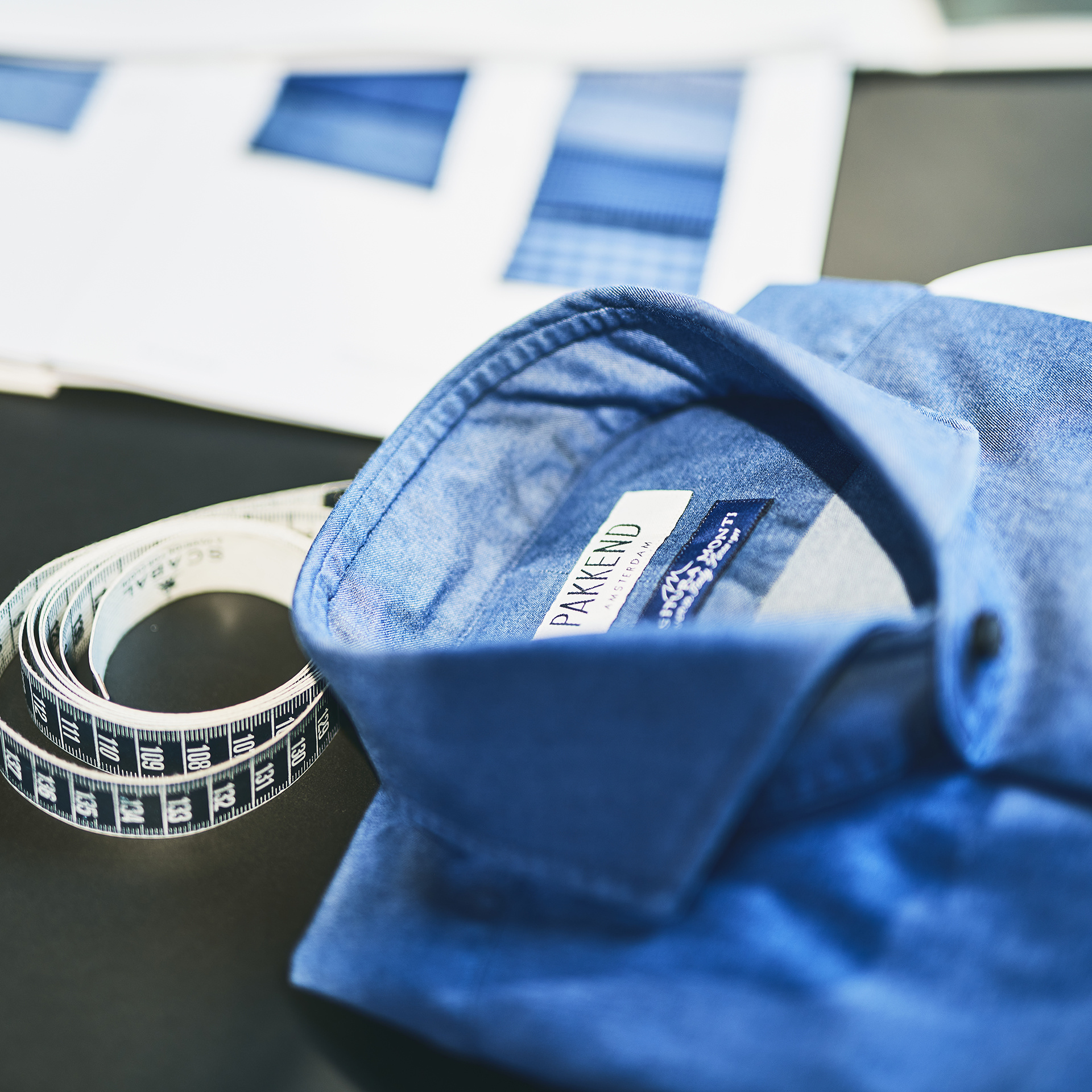 Fit
Is a made-to-measure shirt really better than off the rack? We believe so, because we create a unique pattern just for you. We measure your body on different points, to really nail the fit and account for your posture. Let's see a ready-to-wear shirt do that.
✓ 13 posture adjustments
✓ 15 body measurements
Styling
A unique shirt should be just that: unique. But for all its options, simplicity is usually key with a custom shirt. The right collar, a good cuff and maybe a special touch like a spalla camicia. You'd be surprised how far the little things can take you. Ask our personal tailors what's best for you.

✓ 38 collars and 16 cuffs
✓ 30+ styling options
✓ 21 buttons
Fabrics
You know it, we know it; most of your made-to-measure shirts will be cotton. Luckily, we have hundreds of cottons. Poplins, oxfords, twills, and many more. In almost any pattern imaginable, of course. Straying from the pack? We also offer washed denims, cool linens, stretchy jerseys or comfy flannels.
✓ 900+ fabrics
✓ world-renowned mills
✓ dressed, casual and easy-care
Prices 
Starting Price For A Shirt


PAKKEND House Collection  €159
Albini Standard Collection  €179
Albini Seasonal Trends  €199
Solbiati  €199