Login
Log in if you have an account
Dont have an account? Register

Whether it's business or pleasure, you can't go wrong with a made-to-measure suit. Here's how we do it: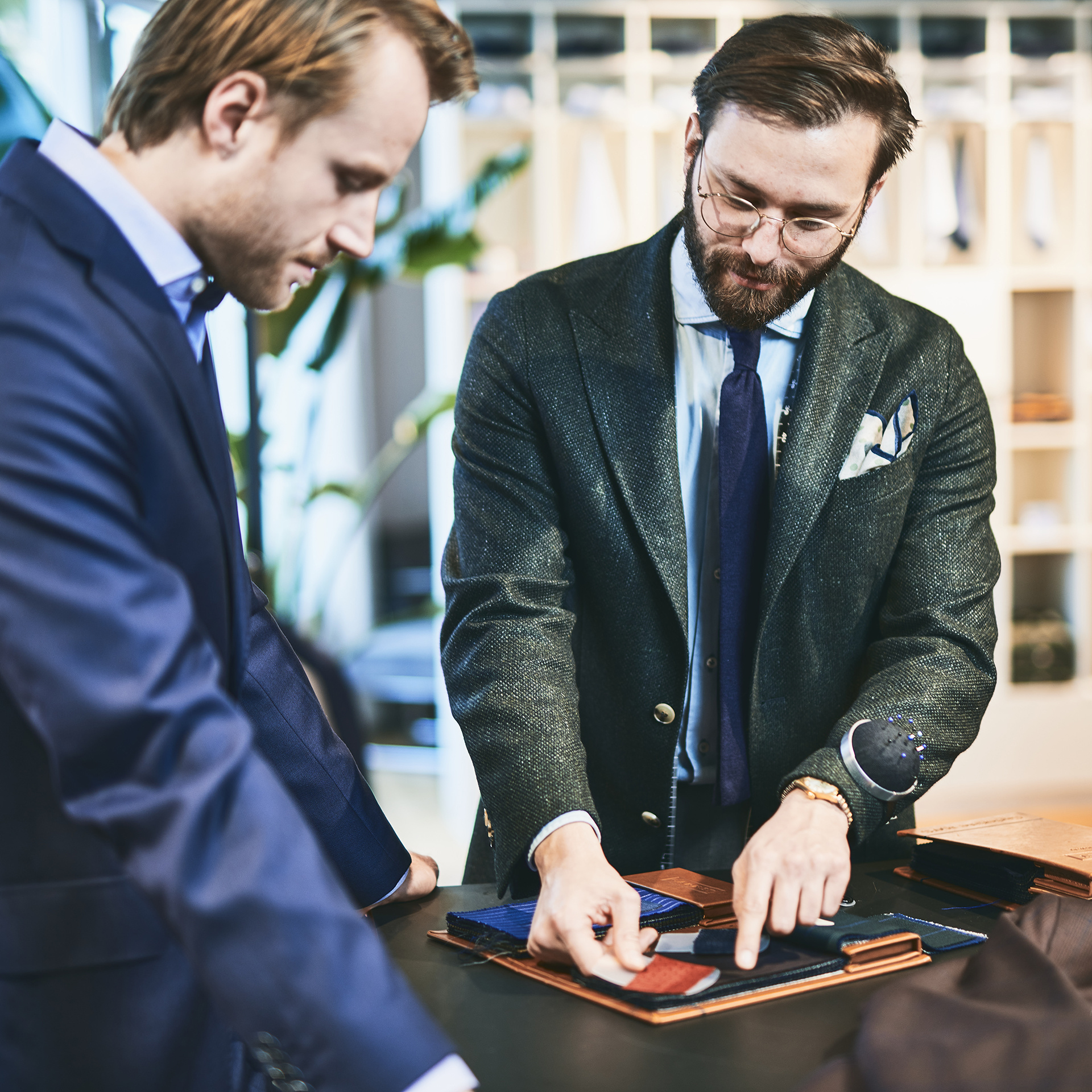 Process

Inspire
Looking for something out of the ordinary? Drop by the store to get inspired. You could also check out our lookbook, Instagram or blog.

Create
We guarantee a perfect fit. Your personal tailor will do the measuring, you choose a fabric and together you'll go through the styling possibilities.

Fitting
After four weeks we do a fitting. It might need a final touch. If necessary, final adjustments are made and finished in three work days.

Finalize
After a few days, you can book a pick-up appointment. Let our personal tailor help you finalise your outfit with the right accessories.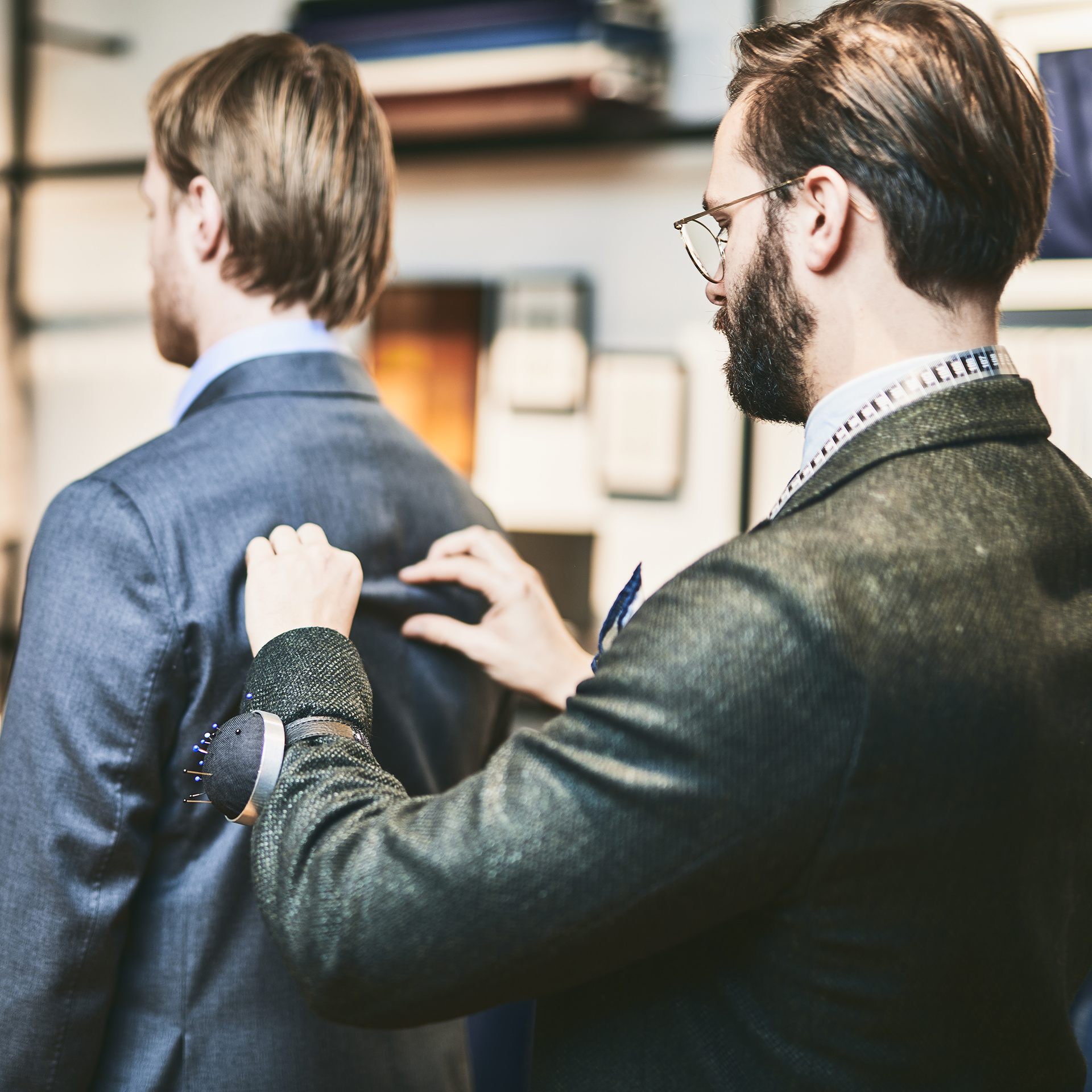 Fit
Why go made-to-measure? Because it just fits better. With every order, a unique pattern is created by adjusting your fitting model on more than 50 points. Through this process, we can account for your posture perfectly. In the end, that's what seperates good personal tailoring from ready-to-wear.
✓ 50+ key measuring points
✓ 7 unique posture adjustments
Styling
Lapels, pockets, linings, buttons, pleats. It's almost a bit too much, isn't it? Don't worry. Our personal tailors will guide you through the options to make sure you get what you want. Looks matter, but let's not forget about the inside. We offer half canvas, full canvas or unconstructed tailoring.
✓ 90+ linings
✓ 50+ styling options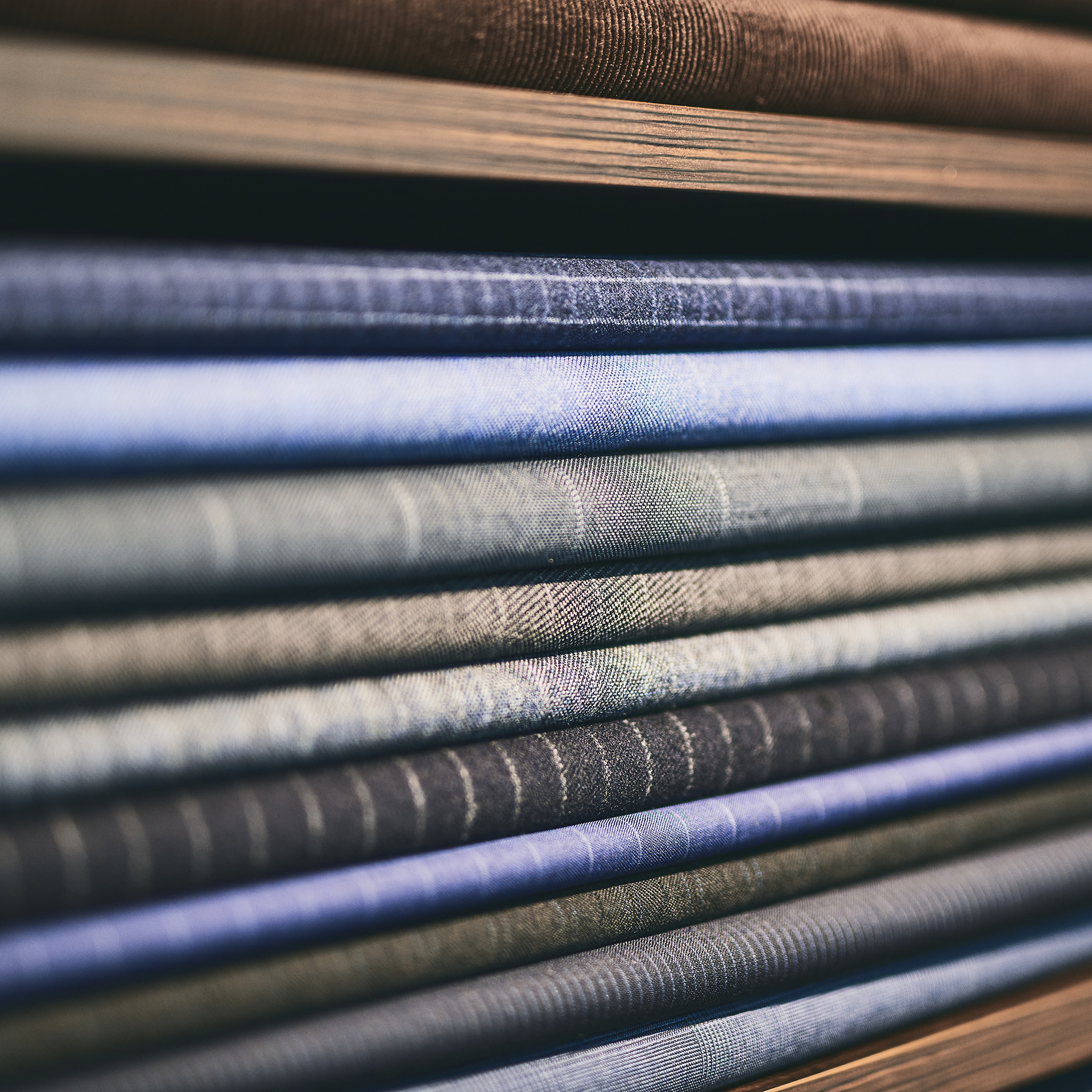 Fabrics
Your made-to-measure suit deserves the best fabric. Our collections spans a variety of world-renowned mills like Scabal, Carnet, Cerruti and Dormeuil. You can pick just about any material: wool, linen, flannel, cotton; you name it, we got it. With a collection of over 6.000 fabrics to choose from, you're sure to find the right one (a little guidance from our personal tailors doesn't hurt).
✓ 6.000+ fabrics
✓ world-renowned mills
Prices 
Starting Price For A Two-Piece Suit


PAKKEND House Collection  €699
Huddersfield Fine Worsteds  €799
Carnet  €799
Lanificio Cerruti  €799
Drago  €799
Solbiati  €849
Dugdale Bros.  €849
Scabal  €999
Dormeuil  €999
Loro Piana €1499