Login
Log in if you have an account
Dont have an account? Register
It's time to shine! Get ready for the party season with our black-tie favorites.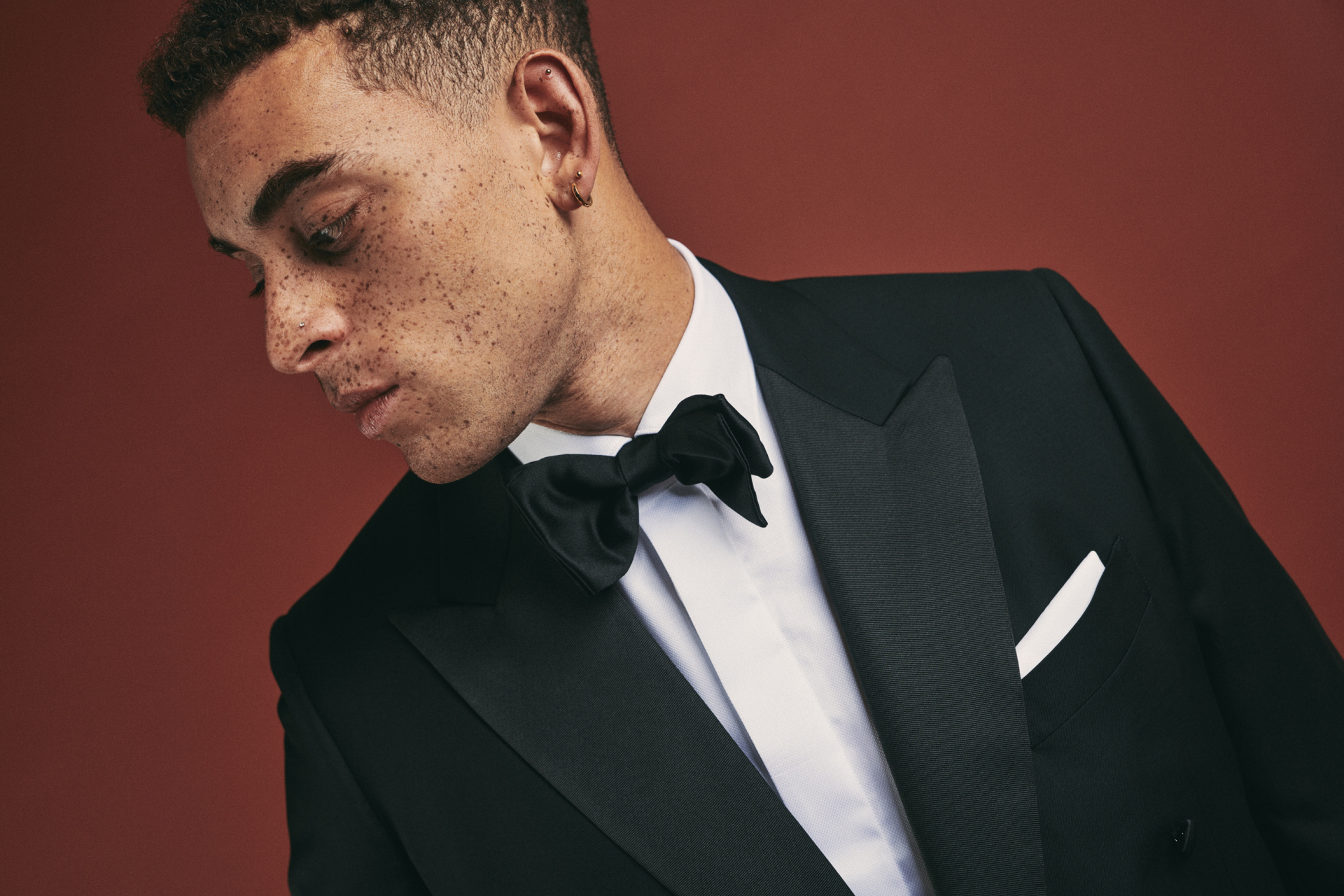 Sleek silhouette
Out of the more common dress codes, black tie is the most formal, even though the tuxedo (or dinner suit) was introduced as a more casual alternative to the dress coat. Most of the elements revolve around creating an unbroken, sleek silhouette in all black, with some touches of white.

Room to play
JeYou'll always be safe with a traditional tux. But there's room to play in black tie, and we love making the most of it–within reason, of course. Like dinner jackets, a black roll neck instead of a shirt or loafers instead of the traditional patent leather wholecut oxfords.

How to get one
We offer two options: custom made and off-the-rack. For the former anything's possible and we're more than happy to show you. You can book an appointment for that right here. For the latter there's a package deal. Take a look at the options online, or drop by the shop to see and feel them in person.
Here's one important tip: hurry. Because if you want one for the holidays, now's the best time to shop around.