Login
Log in if you have an account
Dont have an account? Register
Uit met de blues: een groen trouwpak
31 Jul 2020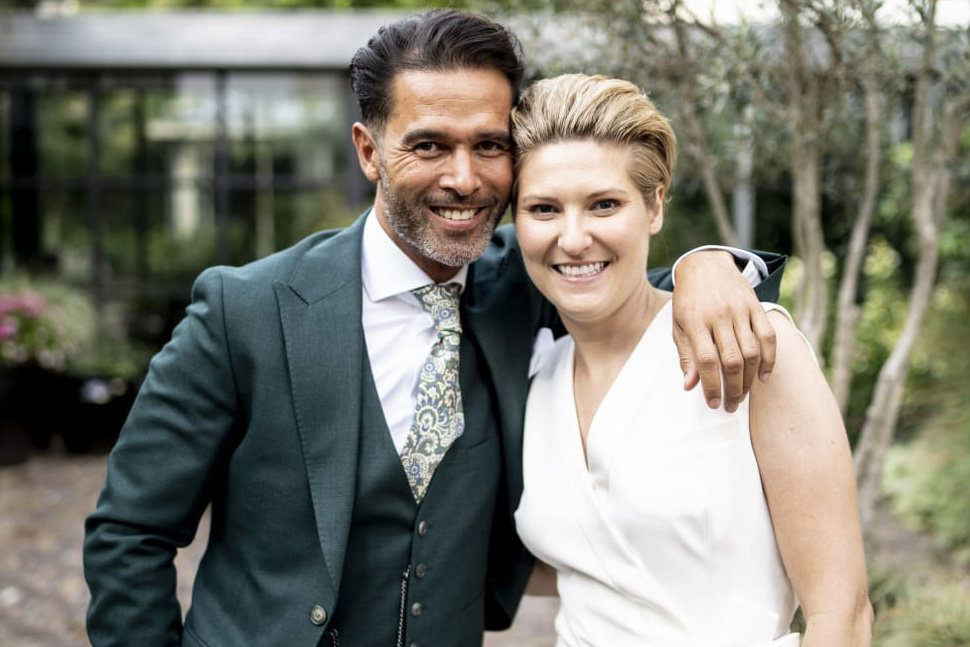 Blauw is nog altijd de gedoodverfde kampioen in de pakkenwereld. Of het nu zakelijk is, voor trouwen of casual, blauw biedt zoveel variatie dat er voor elke persoon en gelegenheid wel wat in te vinden is. Maar het podium moet natuurlijk gedeeld worden. Lange tijd pakte grijs consistent het zilver en was het brons weggelegd voor de trends. Tijden veranderen. Bij ons staat tegenwoordig groen op nummer twee. We vertellen je graag waarom.

Warm of koel
Met warm en koel bedoelen we niet het weer (daar komen we later op). We doelen hiermee op de tint. Om je zo snel mogelijk een idee te geven: blauw en grijs zijn koel, bruin en rood zijn warm. Natuurlijk valt hierin te spelen, en sommige tinten binnen die kleuren doen dat ook. Maar weinig blinken daar zo in uit als groen. Dit zorgt ervoor dat je, afhankelijk van je tint groen, een stuk meer mogelijkheden hebt wat betreft het combineren. Daarom is groen niet alleen top voor een pak, maar ook heel geschikt als jasje in een outfit. 

Textuur
Groen zien wij toch het liefst effen. Patronen maken het gewoon net te druk, en je ziet dan ook dat weinig wevers zich daaraan wagen. Om je stof dan toch visueel wat diepte te geven is textuur belangrijk. Je kan het wat rustieker maken met een grove binding, maar groen leent zich ook heel goed voor een gladde twill met een lichte, natuurlijke glans. 

Seizoenen
In veel seizoenmaterialen, doorgaans omdat deze informeler zijn, komt grijs, toch vaak een formele kleur, minder goed uit de verf. Dat is voor ons reden genoeg om groen haar plaats in te laten nemen. Seizoenmaterialen maken een pak spannender, speelser en duurzamer. Trouwen in linnen geeft een zomerse uitstraling waar wol niet aan kan tippen. In de koudere maanden is groen flanel, bijvoorbeeld van Drago, schitterend. Kom een keer langs en laat je inspireren door ons grote aanbod in groen.