Login
Log in if you have an account
Dont have an account? Register
Dresscodes navigeren: een paar handige tips voor de gasten
10 Mar 2020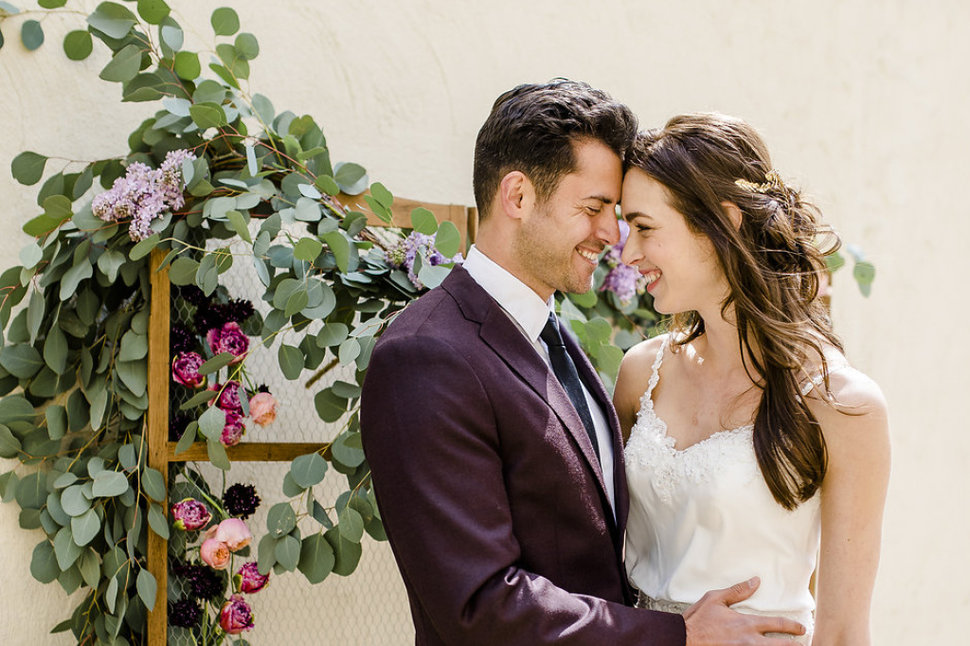 We zetten het bruidspaar even op de reservebank en richten de spotlight op de onbezongen helden van elke bruiloft: de gasten. Je krijgt een uitnodiging in je brievenbus. Natuurlijk heel leuk, maar wat moet je nou precies met die cryptische dresscode? 
De traditionele trouwerij
De officiële formele dresscode voor een bruiloft vraagt om een jaquet. Nu zien we dit tegenwoordig steeds minder, maar black tie wil nog wel eens voorkomen. Bij black tie draag je een smoking of een dinner jacket. Wij zijn niet zo van de regeltjes, maar decorum is soms nu eenmaal belangrijk. Voor alle regels op een rij en de mogelijkheden, zie onze editorial. Deze (semi-)formele dresscodes leggen het tegenwoordig vaak af tegen tenue de ville. Daarvan zijn de richtlijnen als volgt: een donker pak (navy of antraciet), wit shirt, zwarte schoenen en een (neutrale) das. Simpel.
Maar hoe zit het met de rest?
Smart casual, summer chic of vintage; wat moet je nou met alle dresscodes die zonder handleiding komen? Smart casual is er een die we ook vaak buiten het trouwen zien. Doorgaans vraagt dit om een wat nettere broek (liefst wol, katoen kan ook) en een jasje, de das is optioneel. Bij de andere dresscodes hangt een hoop af van het gewenste niveau formaliteit en eventuele kleurthema's—het belangrijkst is dat er genoeg ruimte is voor persoonlijke interpretatie. De truc bij al deze richtlijnen is om het je een beetje eigen te maken. Je wilt immers wel lekker in je vel (en je kleding) zitten op zo'n feestelijke gelegenheid. Vraag onze personal tailors wat het beste voor jou werkt.