Login
Log in if you have an account
Dont have an account? Register
Wat wordt het perfecte shirt onder jouw trouwpak?
04 Mar 2020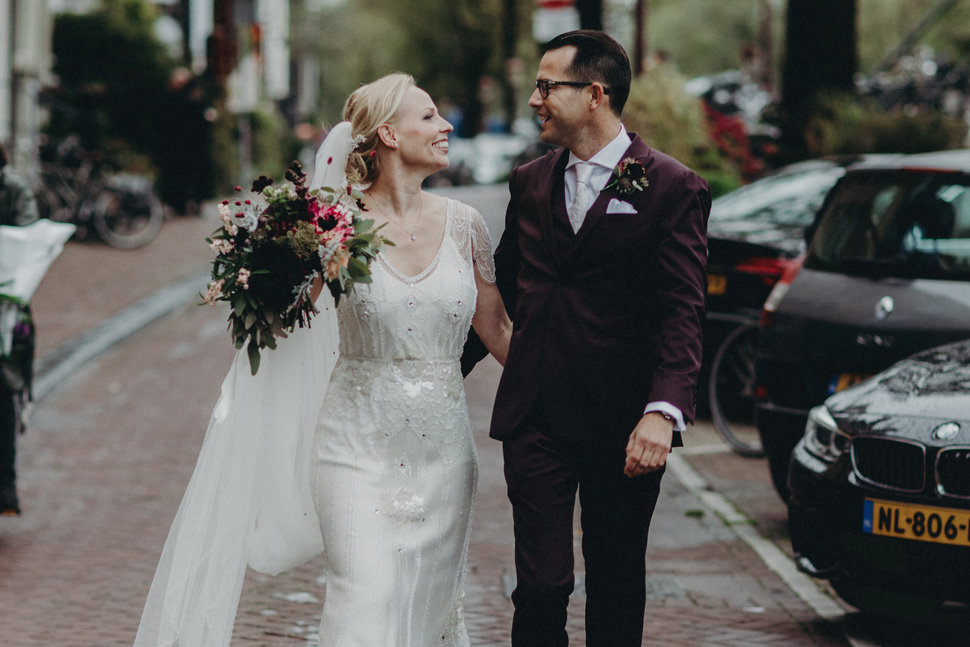 Je trouwoutfit is meer dan alleen een pak. Hoe kies je het juiste shirt voor onder jouw pak? Het shirt moet je pak complementeren zonder de show te stelen. Kleur, textuur en patronen spelen ook bij het shirt een belangrijke rol. Hier geven we je wat tips om jouw perfecte shirt te vinden.
Blijf je bij de basics?
Vaak is niks zo stijlvol als simpel. Een mooi wit shirt past onder bijna elke pak of jasje en maakt het combineren met de das net even wat makkelijker. Om je toch wat keuze te geven: wit komt in verschillende smaken. De weving kan een wit shirt een heel andere uitstraling geven. Poplin en twill zijn clean en strak, een oxford of panama grover en iets sportiever. 
Off-white, ecru, ivoor, eggshell; we hebben ze allemaal wel eens voorbij horen komen—het klassieke net-niet-wit. Wij geven de voorkeur aan echt wit, maar mocht de fotograaf of de bruid off-white wensen, ga daar dan vooral in mee. 
Of mag het wat spannender?
Als je simpel net iets te saai vindt kan je met je shirt een spannende noot aan je ensemble toevoegen. Vooral als je pak van een wat grovere stof is (denk aan linnen of tweed) kan een shirt hier mooi in meegaan. Een brede bengal streep onder een linnen pak of een denim shirt onder een flanel jasje, er is zat mogelijk. Vraag aan onze personal tailors wat het beste bij jouw outfit past.