Login
Log in if you have an account
Dont have an account? Register
The Smart Casual Series #3: Trousers
17 Jun 2020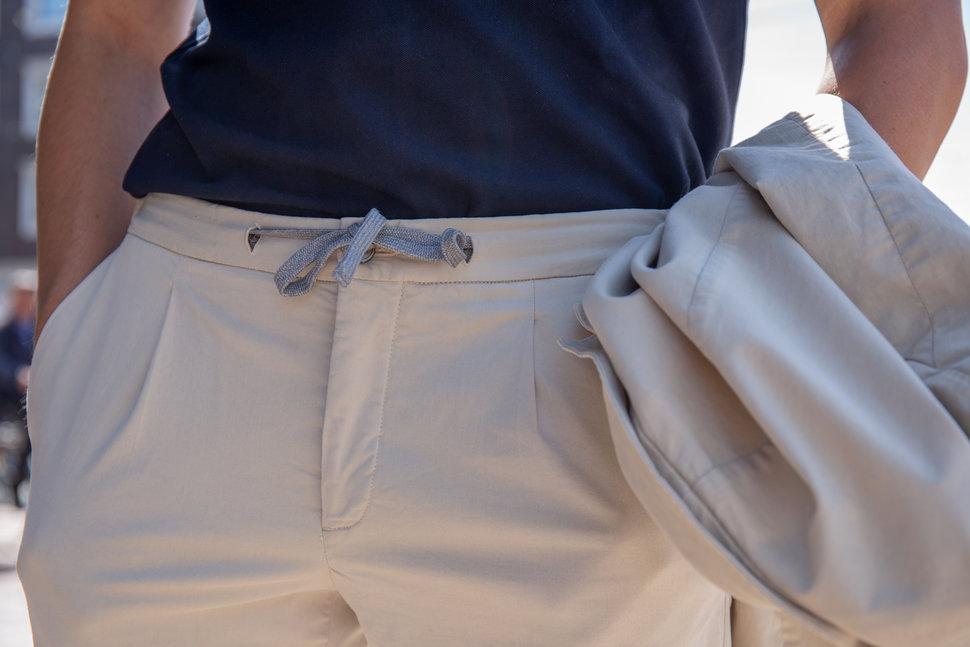 We kicked off with a jacket detail, the shoulder shape, and then moved to the bigger picture with texture. For the third installment in this series we turn our attention to an item whose importance has been pretty underrated for a long time, but is now getting bigger and bigger: trousers. The bottom half of our outfits is often deemed a supporting act, but as full suits, and even jackets, are becoming less common, having well tailored trousers can offer an easy way to look smart without feeling like you've overdone it. 

We all know about chinos and jeans. They're comfortable, easy, and ubiquitous. The steady transition they've made over the past five decades from workwear to wardrobe staple almost feels like it never happened. But we want to focus on trousers that look a little more tailored. Of course, there's nothing wrong with sticking with the classics. But what if that feels like a tad too much? For those caught between jeans and woolen trousers, fret not. In our journey to helping you make you tailoring a little more casual, more accessible, we're tackling trousers head on. 
To us, comfort is key. Going for cotton with a little bit stretch covers two bases: it's not as formal as smooth wool and the elastane provides the comfort you often find in chinos and jeans. What else can we do dress down our tailored trousers? Well, after fabric comes styling. Try going for a waistband with side adjusters and a pleat or two to add some visual flair to the top. For smart casual trousers, we like adding a generous cuff to give the bottom some weight, so it doesn't end so abruptly. These little details make your trousers visually more interesting without the need for a tailored top half. They also elevate your look above the bog-standard chino or jeans (not that there's anything wrong with those). 

From our collection, we recommend looking at PROFUOMO's sportcord trousers. They're cotton, stretchy and the elastic waistband makes them very comfy. It's the crease, small pleats and cuff that give them their tailored look. The wash that subtly fades the cotton is a lovely touch. It's sunny now, but when the mercury starts dropping again, give flannel trousers a try. The wooly texture and dark colour make for surprisingly versatile trousers. When in doubt, ask our personal tailors what works for you.