Login
Log in if you have an account
Dont have an account? Register
Het trouwpak: waar te beginnen?
25 Feb 2020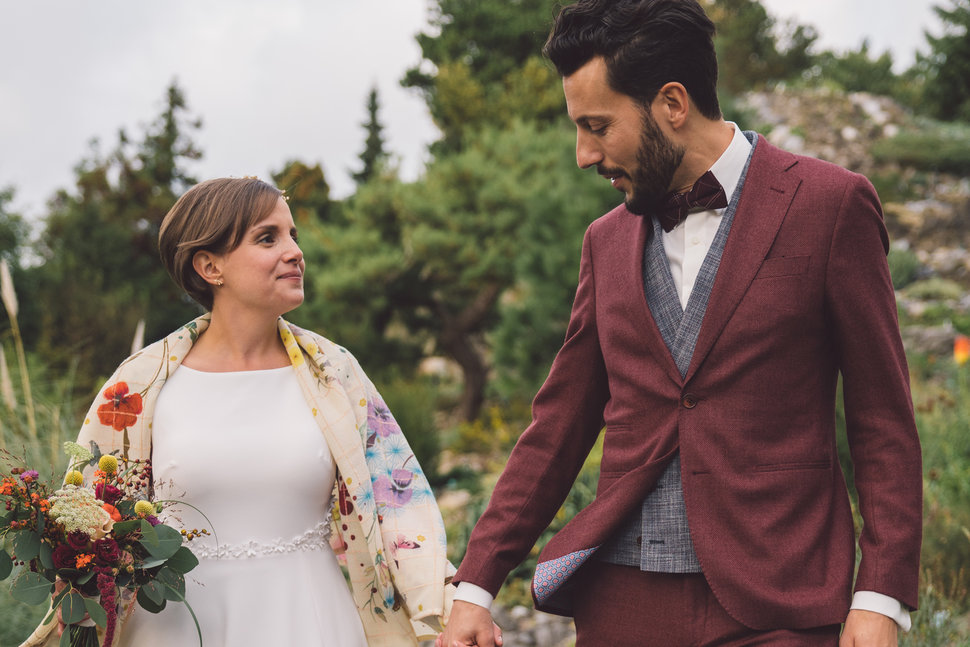 Je zal het vast al gemerkt hebben (zo niet, zet je vast schrap!): bij trouwen komt een hele hoop kijken. Je trouwpak is het minste niet, het vormt die dag toch de helft van de aankleding en je wil jaren later ook zonder wrange bijsmaak naar je trouwfoto's kunnen kijken. Wij helpen je vast op weg, zodat je ondanks de bomen toch het bos kan blijven zien. 
Inspiratie
Stel: je besluit op een mooie dag een paar pakkenateliers af te gaan om te kijken wat er allemaal kan. Hoe ga je dan voorbereid op pad? Een goede personal tailor kan je al een eind op weg helpen zelfs als je helemaal blanco binnen wandelt. Toch kan het jou en ons helpen als je al een idee hebt. Dit kan een kleur zijn, een stijl, of een heel moodboard. Een handige tip: kijk dus vooral veel rond op instagram, pinterest en relevant fora voor je de deur uit gaat.
De Afspraak
Je weet wat je wilt en kan gelijk knopen door gaan hakken, of je hebt nog enkel idee en wil weten wat er allemaal mogelijk is. Bij ons kan je makkelijk online een afspraak maken, voor het meten of om inspiratie op te komen doen.
Wat kan je verwachten?
Bij PAKKEND Amsterdam vind je een assortiment van meer dan 6.000 stoffen en een uitgebreide ready-to-wear collectie. De keuze kan overweldigend lijken, maar onze personal tailors staan klaar om samen met jou hét perfecte trouwpak samen te stellen. Je hebt voldoende inspiratie; na het kiezen van een stof, een model en het meten hangt over vijf weken jouw trouwpak klaar. Dan volgt er nog een laatste fitting voor het finetunen. Maar wij verwachten ook wat van jou: voor ons (en voor jou) is het wel zo fijn als je ongeveer drie maanden voor je trouwdatum binnenkomt.
Photo by: Raphaël ter Maat