Login
Log in if you have an account
Dont have an account? Register
From Work Horse to Style Icon: Denim
02 Oct 2020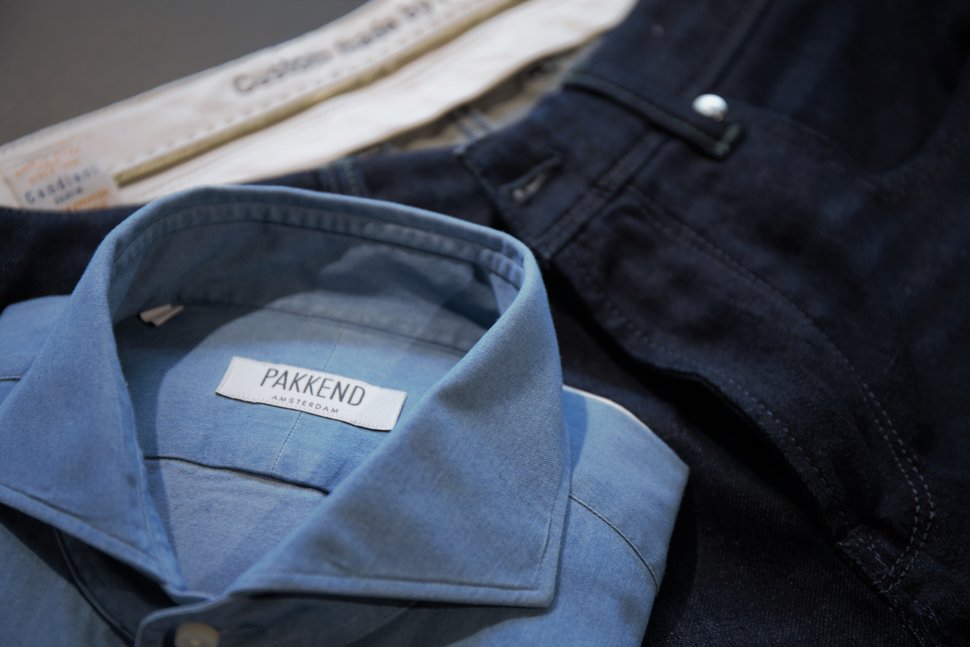 They're probably the most ubiquitous item in wardrobes the world over: jeans. They're most commonly made in a five-pocket model, but it's not like five-pocket trousers weren't around before jeans became a big hit. What sets jeans apart (and is a massive contribution to their appeal) is their fabric: denim. 

The word denim comes from the French serge de Nîme. However, much of its popular heritage lies in the United States. In the 19th century, denim was used for the rivet-reinforced pair of trousers that we now know as jeans. First developed by Jacob W. Davis (the founder of Levi's), the sturdy trousers quickly gained popularity as an essential workwear item. Most of its contemporary appeal comes from the 1960's, a time in which (white collar) menswear was dominated by tailored clothing. Denim, be it a pair of jeans, trucker jacket or shirt, was rebellious. Its anti-establishment look was made iconic by the likes of James Dean and Marlon Brando. In the years that followed, jeans slowly became normalised. Nowadays, people of all walks of life love denim.

So what is denim, exactly? It's a twill cloth made from a very sturdy cotton yarn. Sounds simple, but the devil's in the details. Denim can come in a variety of colours, but the classic blue cloth is given its look by having the two top indigo-dyed yarns (the weft) weaved over a single white yarn (the warp). That's why the inside of denim is a lighter shade, while the outside has a rich blue colour. What makes it so lovable is it's sturdiness and the fact that it's one of those fabrics that only gets better with age. 

We love denim. You'll find as much of it in our collection as you'll find in your average wardrobe. Sitting atop this denim mountain are the made-to-measure jeans. They're made from Candiani Denim, a family-run Italian mill that's the most sustainable manufacturer of denim in the world. The customisations are a sight to behold and we invite everyone to come take a look. Of course we have our basics too. We love denim shirts. We've got them in a light and dark shade, both garment-washed to give them a rougher look. With our personal tailoring you can even go for a denim jacket, suit or tailored trousers in a very soft denim by Scabal. Whether you prefer tailored clothing or more casual ensembles, denim offers something for everyone.