Login
Log in if you have an account
Dont have an account? Register
De fundering van je outfit: trouwschoenen
15 Jul 2020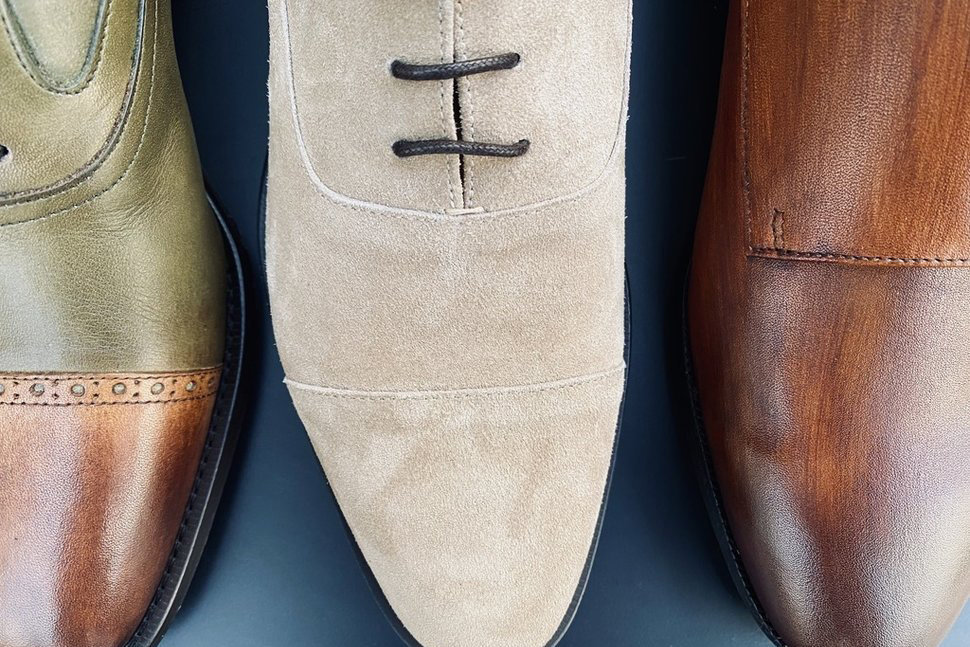 Over het gangpad lopen, tussen vrienden en familie rennen, los gaan op de dansvloer. Op je trouwdag zet je een hoop grote stappen, daarom is het belangrijk dat je de juiste schoenen aan je voeten hebt. Natuurlijk, een schoen moet lekker zitten, maar het juiste paar maakt je trouwoutfit ook écht af. Maar welke dan?

Veters
Je bent niet vies van veters strikken? Mooi. Met veterschoenen kan je moeilijk mis gaan, simpelweg omdat er zoveel variatie is. Trouw je in een donker pak? Hou het dan rustig met een zwarte oxford. Voor elke stap weg van formeel is er een veterschoen. Denk bijvoorbeeld aan oxford in cognac of donkerbruin suède, of leren derbies. 

Gespen
Bij trouwen zien we ze tegenwoordig bijna vaker dan veters: de gesp. Gespschoenen komen in twee smaakjes, met een enkele of een dubbele gesp (ook wel monk strap genoemd). De gesp geeft een net even wat strakkere look. Ook hier valt te spelen met de kleur en het materiaal. Zo houdt bijvoorbeeld zwart leer het clean en biedt bruin suède meer textuur. 

Loafers
Leuk onder sportieve pakken, maar vooral bij een gecombineerde outfit. De loafer begint in populariteit in te lopen op de gesp, vooral in de zomer. De blote enkel en de speelse details, zoals een kwastje, maken de loafer de go-to schoen voor een zomerbruiloft. In al zijn eenvoud is de loafer toch nog goed te personaliseren. Om het écht uniek te maken raden wij aan om met je trouwschoenen voor onze custom schoenen te gaan.