Login
Log in if you have an account
Dont have an account? Register
Trouwen zonder pak: hoe stel je een trouwoutfit samen?
01 Jul 2020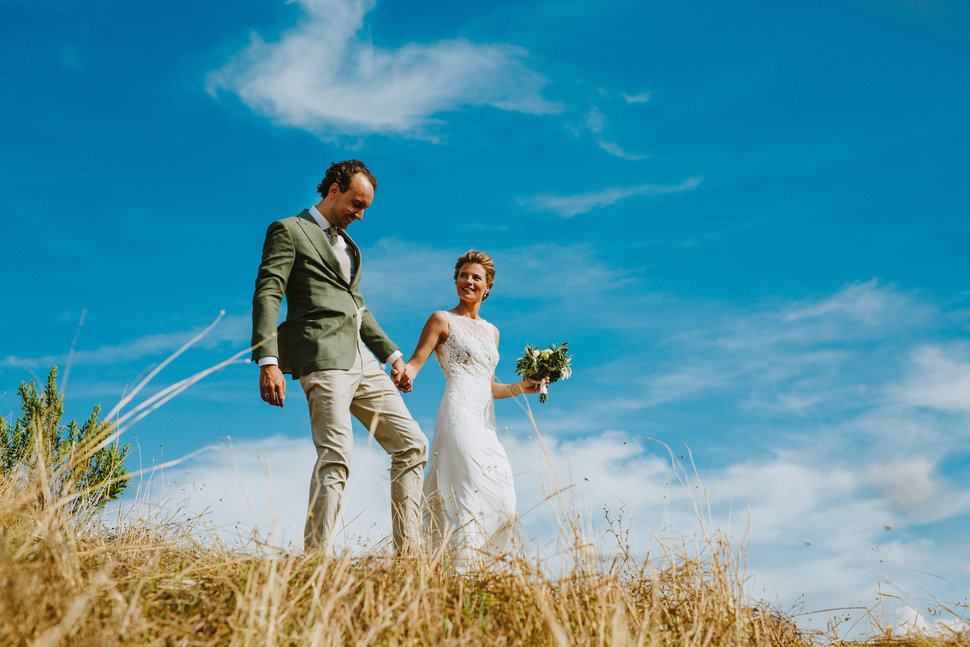 Niet elke bruiloft roept om een volledig pak. Natuurlijk, voor veel mensen is het de gelegenheid om een keer volledig uit te pakken (hah hah) en bijvoorbeeld een driedelig pak of jacquet te dragen. Maar misschien is dit gewoon niet de look die jou aanspreekt. Maar wat dan wel?

De smart casual combinatie
Hier zit je aan het formele eind van het spectrum, zonder dat je een volledig pak draagt. Denk dan aan een jasje en broek, beiden van wol, in ingetogen kleuren en zonder wilde wevingen of patronen. Met de klassieke navy blazer en grijze broek combo kan je eigenlijk niet mis gaan. Voeg hier dan een spatje kleur aan toe met een vrolijke das. De speelruimte zit hier vooral in subtiele details, zoals een unconstructed jasje, een bandplooi op de broek of een grove hopsack binding in de stof. 

Full-on casual
Als je alle formaliteiten los wil laten (daar zijn wij sowieso groot fan van) is alles mogelijk. Wij vinden het dan leuk om met seizoens materialen te werken. Een linnen jasje van Solbiati met een katoenen broek van Huddersfield voor de zomer of een jasje in een grove winterkwaliteit met een ruitje van Cerruti met een flanel broek van Drago voor het najaar. Er valt met onze stoffencollectie genoeg te mixen en matchen. Hier kan je echt los gaan met textuur, patronen en wevingen, mits je niet bang bent voor een casual outfit op je bruiloft.

Toch een vestje?
Voelt het voor jou niet als trouwen zonder een vestje? Geen probleem. Tweedelige pakken met een afwijkend vestje doen we genoeg. Maar driedelige combinaties waarbij de broek en het jasje van verschillende stoffen zijn doen wij ook graag. Ons advies: hou het rustig. Kies voor twee stoffen en laat het vestje meegaan met de rustigste. Daarbij zien wij het graag dat de rustigste gebruikt wordt voor de broek en het vestje; visueel zet dit een verticale lijn in die naar je gezicht leidt—jouw outfit draait natuurlijk om je glimlach.