Login
Log in if you have an account
Dont have an account? Register
Pump the Brakes: A More Sustainable Approach to Fashion
20 Dec 2019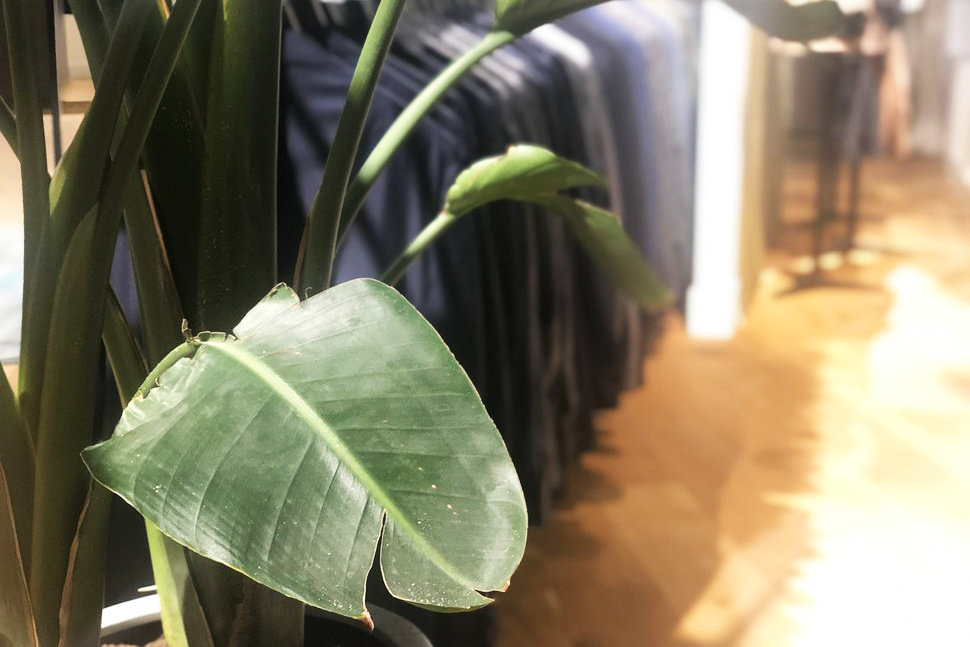 "How can we make this big issue more approachable?"




There's a problem in fashion that we're all too aware of, but often feel powerless to truly do something about it. The issues with fashion in relation to the climate crisis are not only numerous, but also extremely complicated. There's no panacea for a problem that is so ingrained in our daily lives; after all, we wear clothes every single day—or at least on most of them. So how can we make this big issue more approachable?

Putting it very simply, unsustainable fashion (often referred to as fast fashion) is made up of two main issues: unethical/unsustainable manufacturing and fast design. Manufacturing is often made into the posterboy for unsustainable fashion and for good reason, too. Not enough manufacturers meet a base standard of ethical conduct and sustainability, where they should all strive to be as green as can be. One of the best in class is our made-to-measure jeans, made from Candiani denim; the greenest denim mill in the world. A common misconception: geography can be an indicator, but it's only part of the story—unsustainable and unethical practices are, sadly, a global phenomenon. We always research our manufacturers before deciding on a partnership. 


"At PAKKEND, we're doing eveything we can to manufacture clothing that lasts"


Although its infamy suggests otherwise, manufacturing is only the tip of the iceberg. Fast design has a big part to play, too. As fashion decentralises and individual style becomes leading, plenty of clothiers jump on the opportunity to offer increasingly eclectic collections resulting in a faster trend cycle, moving away from the traditional, bi-annual seasonal collections. While the growing personal freedom in style and fashion is a good thing, the subsequent growth in clothing production and waste is not. Sadly, this growing freedom has come when throwaway consumer culture is at an all-time high. We don't mourn the waning hegemony of the major fashion houses, but we do believe that seasonal collections or a running collection that builds on more timeless pieces is a must if we're to stave off the growing pile of discarded clothes, from both consumers and businesses. 




At PAKKEND, we're doing everything we can to manufacture clothing that lasts. Should that favourite suit of years start looking a little worse for wear, we can always assist in mending it. Mending clothes and taking care of them—regular brushing, gentle washes—is essential in making them last longer. In addition to proper care, thoughtful shopping can prevent wasteful purchases. Take a look at your wardrobe and see what it needs and try to buy seasonal items; if you wear it for only half the year it tends to last you more than twice as long. That's the foundation we build our collections on: strong basics that last and seasonal items to keep things fresh. 

With all of that in mind, we don't want to place the sole responsibility with the individual, the consumer, the customer; we like to look at ourselves and ask: what can we do? To us, buying custom is a more thought out purchase and so we made our personal tailoring as affordable as possible without any concessions on quality. We're reducing the size of our collections, focusing more on seasonal items. We ship our goods through Fietskoeriers. We assist our customers in thoughtful shopping, helping them to build a wardrobe that expresses their personal style, while steering clear from any buyers' remorse.