Login
Log in if you have an account
Dont have an account? Register
Neapolitan Tailoring in Amsterdam: Why Not?
30 Apr 2020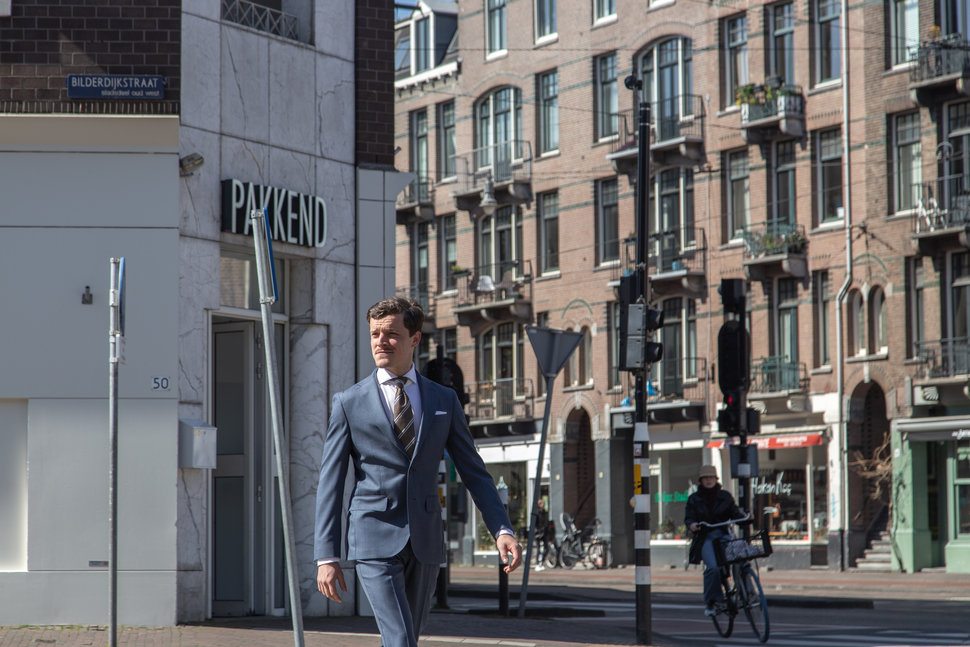 While nothing's gospel, there's something to be said for geographical tailoring traditions. While we all try and carve out a unique, individual style, it's inevitable that we end up drawing from certain sartorial traditions. As the 'Amsterdam' in our name implies, we try to do our own thing, but if there's one style tradition that we have a particular penchant for, it's that of Naples. 

At the risk of coming off pedantic, we kick this off with a little history lesson. Naples' tailoring tradition spans centuries, but it really hit its stride in the 19th century. The movement was led by a number of family-run-and-operated tailoring houses, branching off into more, and increasingly distinct, tailoring houses. Yet these houses all stuck to the tailoring traditions that birthed them, more or less. 

So what makes a neapolitan jacket? Traditionally (this word cues taking a pinch of salt), the lapels are on the generous side in both width and notch-size with a high gorge. They come in a 3-roll-2 button and are usually partly lined or entirely unconstructed. There are also some common pockets shapes, like the barchetta chest pocket, but these aren't nearly as dogmatic. However, the most defining feature has to be the shoulder. The Neapolitan shoulder, known as spalla camicia ('shirt shoulder'), is the signature ripple at the sleeve head that is formed when a slightly larger sleeve is inserted in the armhole. All in all, these features create a softer silhouette and lend the garments an air of elegant nonchalance.  

Our spin on this historic style has been molded into the AMSTEL. As our latest model, the AMSTEL has quickly become the crown jewel in our collection. It features a wide notch lapel, a 3-roll-2 button and a soft Neapolitan shoulder. Because only the best is good enough for the AMSTEL, we've made it in a super 150 wool by Vitale Barberis Canonico in a steel blue with a subtle, sharkskin weave. We recommend going with few frills on this one. A solid white shirt and a matte tie complete this timeless piece.