Login
Log in if you have an account
Dont have an account? Register
Meegaan met het seizoen: trouwen in linnen
08 Jul 2020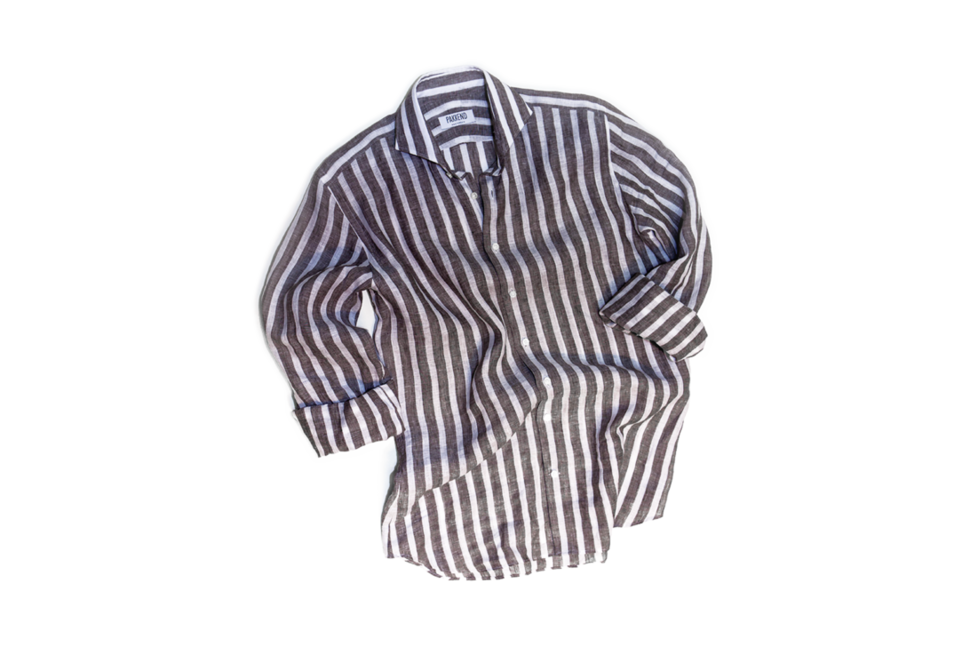 We hadden het al kort benoemd in onze post over trouwstoffen, maar we willen er nu even wat dieper induiken: seizoensstoffen. Het zonnetje schijnt (meestal), het kwik is wat geklommen en we hebben allemaal de zomer in ons bol. Voor de trouwers die het nog voor elkaar hebben gekregen de komende zomermaanden in het bootje te stappen, er is nog tijd voor linnen.

De charme van linnen
In onze gebruikelijke Editorial hebben we al een artikel gewijd aan linnen, maar nu doen we een speciaal voor de trouwers. Linnen is een prachtige zomerstof. Koel, nonchalant en met een speelse textuur; linnen biedt alles om jou een relaxte uitstraling te geven, zelfs als het goed warm is. Kreukt het? Ja, natuurlijk! Dat is de charme van linnen. De kreuk is zo karakteristiek voor linnen en het draagt alleen maar bij aan de casual look. Door de droge textuur combineert het ook heel mooi met andere casual stoffen, zoals denim of katoen. Perfect voor een combinatie dus.

Meer dan één linnen?
Je bent overtuigd: je wil trouwen in linnen. Mooi. Maar welk linnen moet het dan worden? Linnen leent zich mooi voor effen kleuren, de textuur maakt het al sprekend. Maar als je toch iets spannends zoekt kan je ook eens kijken naar een ruit of een streep. Door de zomerse aard is het natuurlijk mooi in lichte aardetinten, maar de mix van klassiek navy met casual linnen is ook erg cool.

Pak of combi
We zeiden het al, linnen combineert mooi met denim of katoen. Natuurlijk is dat fijn voor het shirt onder je linnen pak, maar het biedt ook de mogelijkheid om van het pak af te stappen. Een outfit met linnen als basis is altijd een goeie zomerkeuze. Een witte linnen broek is mooi basis voor bijna elke linnen jasje, maar je mag natuurlijk wilder gaan. Als je de broek wat strakker wilt houden, in zowel pasvorm als uitstraling, raden wij aan om voor katoen te gaan.