Login
Log in if you have an account
Dont have an account? Register
Make a Splash: Overcoat Season is Here
18 Dec 2020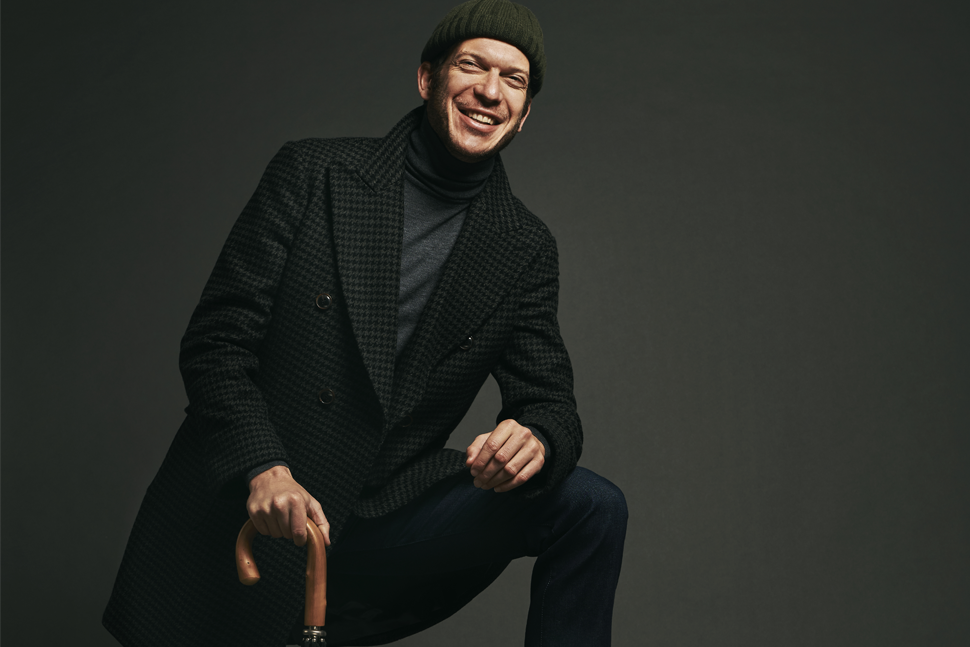 The temperatures are dropping and at the time of writing shops, bars, restaurants, museums and cinemas are closed. With a country in lockdown and winter rapidly showing its signs, we find respite in having walks outside in the crisp, cool air. Pair that with working from home, which has made us reconsider how we dress, going for outfits that are just a notch above pyjamas. Suddenly, overcoats become the major item of clothing we present to the outside world and the one we get to truly enjoy outside of the comfort (or by now, discomfort?) of our own homes. So why not go for something that really makes a splash?

We've always believed in the tried and true. Our collections are small. Not because we're afraid of growth, but because we're constantly honing our craft when it comes to curating every item in a collection. We want every collection to have both showstoppers and versatile basics. Marrying those two can be tricky. 
On the showstopping end of the spectrum this season we have our polo coat. A classic design made new, this coat is longer and roomier than our other models, with a stunning fabric and design. Paired with the amazing drape from the beautiful green houndstooth wool, this coat gives any outfit a really cool silhouette. What sets it apart is the details. The pleated back with the martingala belt, the cuffs on the sleeves, the patched pockets with flap; all of these stylistic features make for something that's visually pleasing and elegant. When going for looks, we like to wear it open, letting it flow around us like a warm cape, but when you need it closed it's snug and warm. To finish the look, we like to let the coat take centre stage. Plain scarves and hats are preferred, like our Dante brown scarf and PROFUOMO beanies. 

Sitting somewhere in between striking and basic is our camel overcoat. It's a mix between a pea coat and bridge coat; a touch longer and more elegant than the former, a bit shorter and sportier than the latter. Just right, if you ask us. The camel wool has a beautiful soft hand, providing the much necessary warmth (as any coat should) and having a beautiful drape. Sure, you can wear it as is over tailoring, but we like popping the back of the collar for a more rakish look. Pair that with one of our luxurious paisley Dante scarves and you've got yourself a real look.
On the versatile basics front, we have our navy overcoat. You can dress this up or down to your heart's content. Over a suit? Classic. Over knitwear and jeans? Why not.

Of course, all of these models and more are available through PAKKEND personal tailoring. We have loads of overcoat fabrics to choose from, by mills like Scabal, Carnet, Cerruti or Standeven. Book your appointment now to order one the moment our doors open again.