Login
Log in if you have an account
Dont have an account? Register
If it Fits Right: Some Thoughts on Cut and Fit
13 May 2020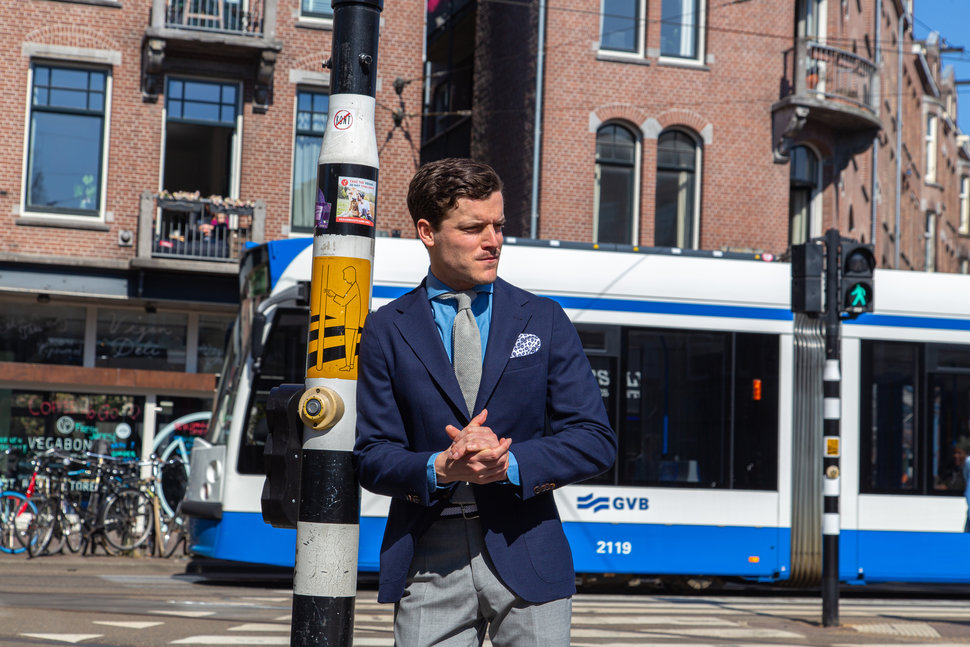 Fit is important, there's no denying that. However, it's often seen as the place with the strictest guidelines and subsequently, where most people stumble. We don't subscribe to this dogmatic approach to how tailoring should fit. Yes, some points simply need to fit you the right way with little personalisation; for example, a trouser waistband that's too roomy will just lead to sagging. Hardly a style choice. But many other fit features that are so often deemed set in stone are open to personal interpretation. We've done fabrics and construction, now here's our take on fit.

What's most important to us is consistency. Someone might have a preference for a slimmer cut or something a bit fuller. Either way, we like to continue this line throughout the entire garment (or even outfit). Slim trousers with a full jacket tends to look incongruent. Even so, it's still a discursive topic. Sometimes we like to change the fit depending on the style of the outfit, the chosen cloth or the intended use (try cycling to work in something a little too slim). As for the 'set in stone' points—like the chest or shoulders—we find there's wiggle room. A slightly extended shoulder can create a broader silhouette. The chest can be cut close, hugging the body, or given a little bit more drape and bounce; it all depend on what you like and what works. 

Our own ready-to-wear collection comes in a fairly slim cut, with some adjustments here and there. We prefer a slim, nipped waist with a slightly fuller chest. The jacket length is pretty standard; too short and it looks cramped, too long and you're wearing dad's suit. For the trousers, we err on the slimmer side with a medium rise. In short, a silhouette that follow the body, but comfortably so. 

With made-to-measure, you are, as always, only limited by your imagination. We generally stick to our house cut, on the slim side. However, you might like something fuller. We can accommodate any fit preferences and will of course advice what we think is best for you. Take cloth into consideration. Linen is at its coolest when it's got room to breathe. A heavier cloth works best with a bit of drape. Fabrics with a high amount of elasticity can be worn a lot slimmer. Ask our personal tailors what's best for you.