Login
Log in if you have an account
Dont have an account? Register
Écht zomers trouwen: het lichte trouwpak
24 Jul 2020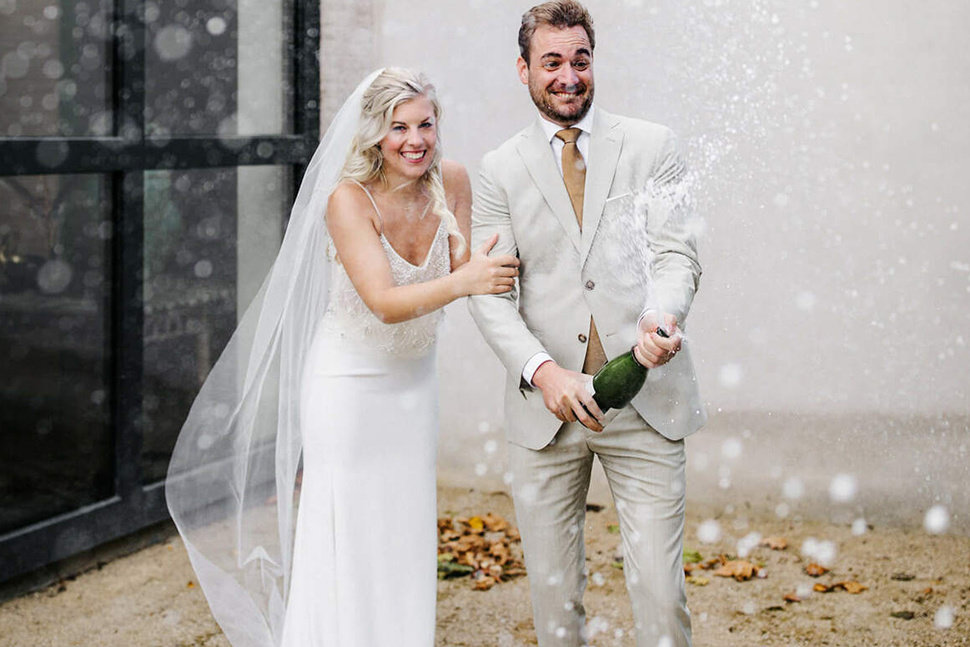 Écht zomers trouwen: het lichte trouwpak
Blauw, grijs, groen; ze passeren vaak genoeg de revue. Maar soms loont het om ook eens te kijken naar kleuren die niet in iedereens standaardplaatje zitten. Lichte aardetinten zijn dé kleuren om jouw pak fris en zomers te maken, maar ze zijn veelzijdiger dan je denkt! 

Voor de zomerbruiloft
Dit is natuurlijk het inkoppertje. Lichte pakken en zomerse bruiloften gaan hand in hand. De natuurlijke kleur van linnen is al prachtig hiervoor, en als stof leent het zich heel goed voor dit stijltje. Kom eens kijken naar ons linnen van Scabal, Solbiati of de Havana van Carnet. Hier zitten prachtige lichte stoffen tussen, ook met subtiele wevingen en patroontjes zoals een visgraat of lichte ruit. Wanneer je kiest voor zo'n zomerse look is een combinatie natuurlijk ook een elegante optie. 

Het hele jaar door
Een lichte kleur hoeft natuurlijk niet aan een seizoen vast te zitten. Ook vinden veel mensen linnen door het kreukje niet formeel genoeg. Ook in wol kan je hele mooie lichte pakken maken. Een crèmekleurige Fresco, bijvoorbeeld. Luchtig, met een mooie droge touch en prachtige drape. 

Ook in de winter? 
Lichte kleuren in de winter? Het klinkt wat tegenstrijdig, maar het kan echt. Flanel is voor ons bij uitstek de stof die in lichte kleuren goed uit de verf komt. Ivoor, toch de traditionele trouwkleur, maakt voor hele mooie flanel trouwpakken. De Rugby Flannel van Drago is een heel mooi voorbeeld van glad flanel, maar je kan het ook wat grover pakken met het klassieke flanel van Scabal. Wat je ook kiest, zorg voor de juiste schoenen! Dit is de kans op echt uit te pakken. Licht suède, blauw, of cognac leer, het kan bij een licht pak allemaal.