Inloggen
Als u een account bij ons heeft, meld u dan aan.
Nog geen account? Registreren
Your Next Favourite Summer Fabric: Solaro
09 Apr 2020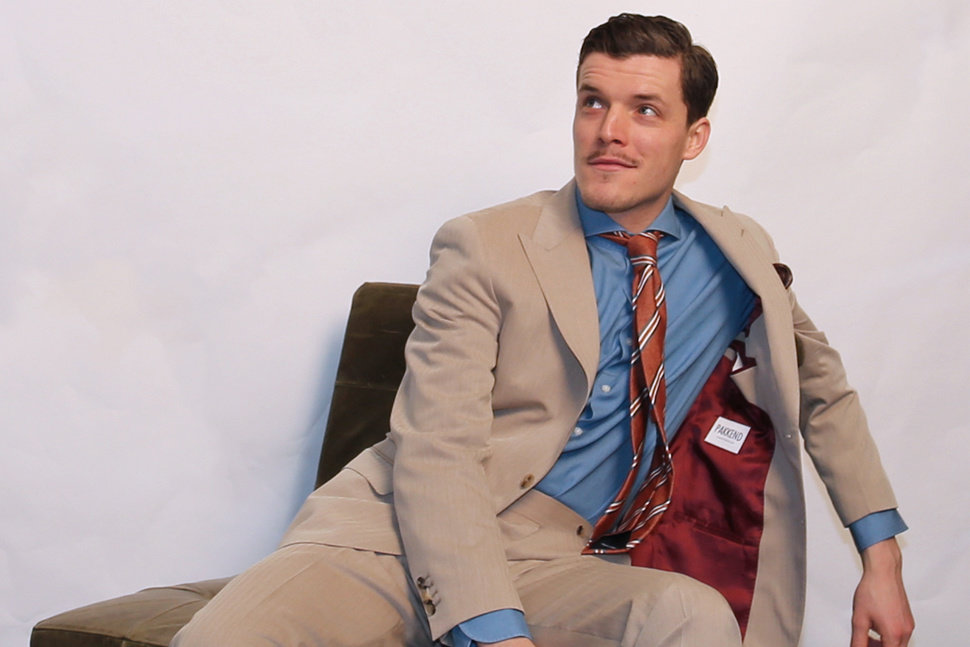 Once that sun really starts beating down on us, any layer is one too many. So how do you stay cool when you still want to dress smart? We've already discussed the beauty of linen, but its signature creases—which we fiercely defended—makes it a touch too casual for some. Luckily, there's a step between linen and wool: Solaro.

Solaro was invented during the Second World War, it's signature two-tone weave was meant to protect troops in the desert from the sun's harmful rays. Historically speaking, it was the first technical fabric. However, it wasn't very successful (quite the contrary actually). The signature Solaro was made from 100% cotton, which, while it has its uses, isn't great at wicking away moisture or ventilation. But it did look amazing.



Nowadays, we try and steer clear from going all the way on non-wool fabrics for our tailoring. We love that best-of-both-world vibe that blends bring. With that in mind, we made a DAPPER suit in a 80% wool, 20% cotton fabric; Drago's take on the classic Solaro. The iconic tan herringbone works best in a full suit. The drape and smoothness of the fabric, paired with the DAPPER's style, make for a very elegant silhouette, while keeping you relatively cool. 

Finish the look any way you want. You can go full formal with a soft, white shirt and a plain, textured tie for a pop of colour, or swing the other way with a navy linen pop-over. We prefer the middle ground: a washed denim shirt and a playful tie. Bare ankles highly recommended.