Inloggen
Als u een account bij ons heeft, meld u dan aan.
Nog geen account? Registreren
This Summer, We're all about Earth Tones
10 May 2022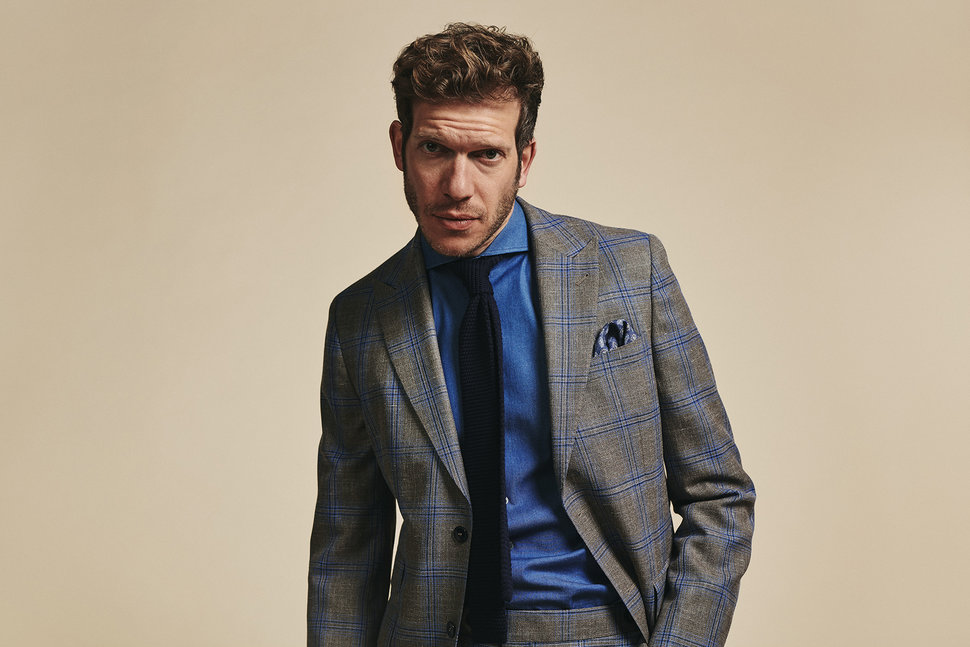 Our new spring/summer collection is full of different shades of brown. These earth tones are easy to combine and a great addition to any wardrobe. You'll find these colours along the entire spectrum of our collection: suits, jackets, knitwear, shirts and more.

On the tailoring side of things, we've gone for a suit and a jacket. The BOLO Brown Suit is made from a wool/linen blend by Italian mill Botto Giuseppe. It has the best of both worlds: a soft touch and wrinkle-resistance from the wool, coolness and texture from the linen. It's this texture that really makes it shine (or not, actually). The cloth's matte finish and marled look, made up in our BOLO model, makes it the ideal suit for any occasion and to split up into a separate jacket and trousers.

The BOLO Brown Jacket is made in the same wool/linen blend as our DAPPER Green Jacket by Italian mill Drago. Suffice it so say that it's everything you want from a summer jacket: easy-going, a slim but comfortable fit, and a colour that goes with just about anything. 

Of course there's more than just the tailoring. On the earth tone side of things, this collection has some great shirts by PROFUOMO as well as a really soft beige long sleeve polo, which goes really well with our DAPPER Blue Check Jacket. We also have a tried and true classic: the coffee bean chino. It sits wonderfully well under just knitwear or a t-shirt, but you can also dress them up with our NELSON shirt and field jacket. 

If you're looking for something that's not featured in this collection, consider our personal tailoring. We have a great selection of linens, ranging from natural and undyed oatmeal all the way to the darkest chocolate brown. Want to see it for yourself? Book your appointment here!