Inloggen
Als u een account bij ons heeft, meld u dan aan.
Nog geen account? Registreren
An Ode to Creases or: How I Learned to Stop Worrying and Love Linen
01 Apr 2020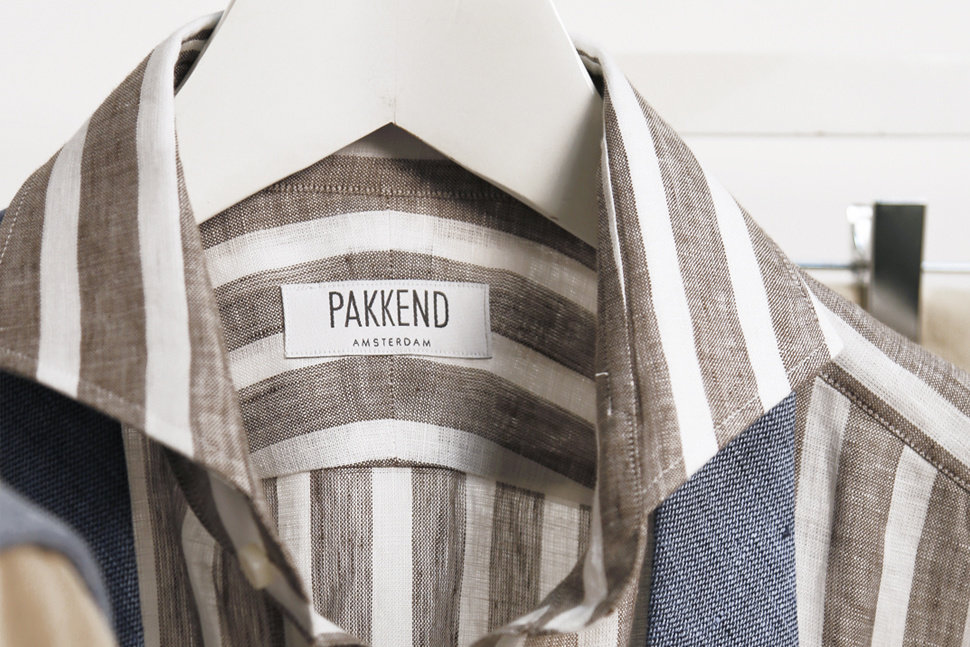 "I love the look of linen, but I don't like the creases." Honestly, we've lost count of how many times we've heard this. But really, can we blame them? Linen does crease, quite a lot actually. If someone's on the hunt for a suit that looks sleek and smooth, linen's not for you. But if you ask us, the creases that give linen its signature rumpled look are exactly what draws us to the this iconic summer fabric.

Linen is great. It's breathable, moisture-wicking, durable, and available in a wide variety of colours and patterns. The perfect summer fabric. But it might not be suitable for every occasion. The coarse yarn creates a marled look and then there's those infamous creases. All in all, we believe it works best in casual tailoring and shirts. A beach wedding or drinks on sun-soaked terraces, that's where linen truly shines. Our recommendation: go with natural, earthy tones like cream, beige, or green. Looking to get married in linen? Book an appointment here to see what we have to offer.

We currently have a number of linen items in our collection. Mind you, our ready-to-wear tailorwear is never 100% linen, to keep away the worst of the creasing. Take a look at our linen suits, in green and tan, made from a lovely Botto Giuseppe fabric with a little stretch—terrific suits for a wedding (we have waistcoats for them), but also lovely as separate jackets and trousers. Or our green DAPPER jacket, which is 50/50 wool and linen by Drago; best of both worlds, if we're honest. For the purist, we have two 100% linen shirts: a beige stripe (pictured above) and a navy pop-over. Looking to go custom? We currently have a large selection of linens to choose from: Solbiati, Carnet's Havana bunch, or Scabal. Ask our personal tailors what works best for you.