Inloggen
Als u een account bij ons heeft, meld u dan aan.
Nog geen account? Registreren
The Smart Casual Series #4: Knitwear
24 Jun 2020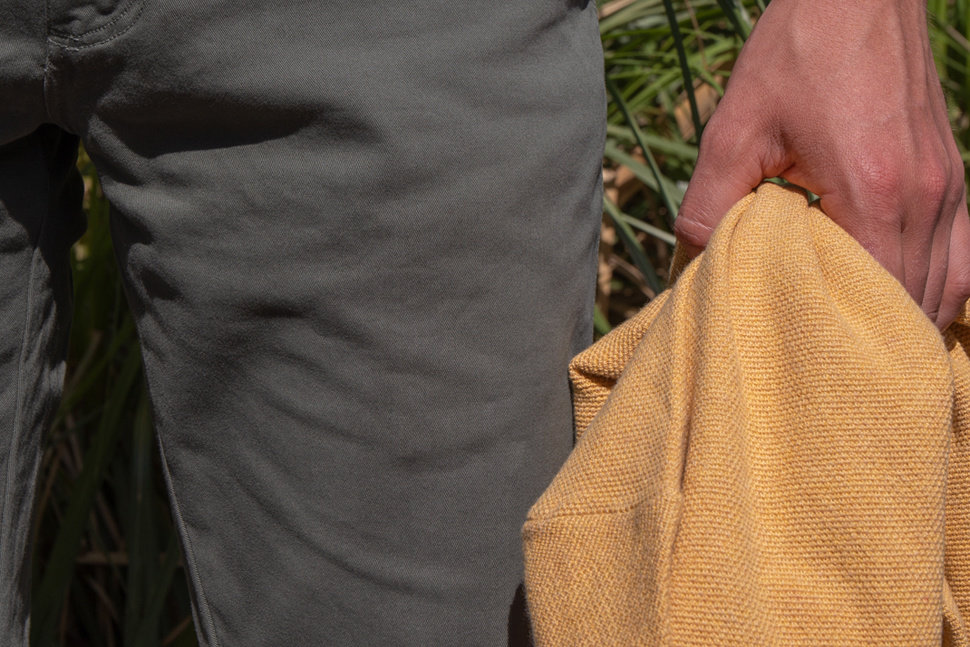 So far, we've discussed the shoulder shape, texture and trousers. For our fourth installment in the smart casual series, we turn to knitwear. In our article on trousers, we already touched on the waning popularity of the tailored jacket. Knitwear offers a great way to play with the layers of the top half of your outfit, and not just in the heart of winter. 

What do we understand under knitwear? Usually, we use it as a collective term to refer to the obvious, like jumpers and cardigans. However, there's outliers in this category. A good example is the unstructured jacket we will release next fall/winter. This item straddles the line between jacket and cardigan, and to us that really demonstrated the versatility of knitwear. Having said that, we enjoy the simple things just as much (if not more). 

Obviously, it's easiest during winter. Chunky jumpers, roll necks, cable knits; they all provide  loads to play around with when it gets colder. Generally, fine merino jumpers or cardigans make from a great layer under any kind of tailoring or as a substitute for a jacket. The softness of knitwear means you won't look as stiff, but it's still a touch smarter than just a shirt and visually more interesting. 

But what about the warmer months? Honestly, when it gets to a certain temperature, any layer is one too many. But during the days where the nights can be a little chilly, it's nice to have something to throw on. When not in use, tying a jumper around your waist can add a nice pop of colour (around the shoulder is also fine, but it's a little more preppy). Our PROFUOMO knitwear is perfect for those days and nights. The colours are soft and muted, the weave visible, the patterns classic yet playful, making them incredibly versatile. They work great with tailoring, as a layer and on their own. Unlike heavy-wight knits, the fabric doesn't feel scratchy on the skin. We hope these will tide your knit-needs over till winter!