Inloggen
Als u een account bij ons heeft, meld u dan aan.
Nog geen account? Registreren
Our Green New Deal: The Latest DAPPER Green Suit
10 Feb 2021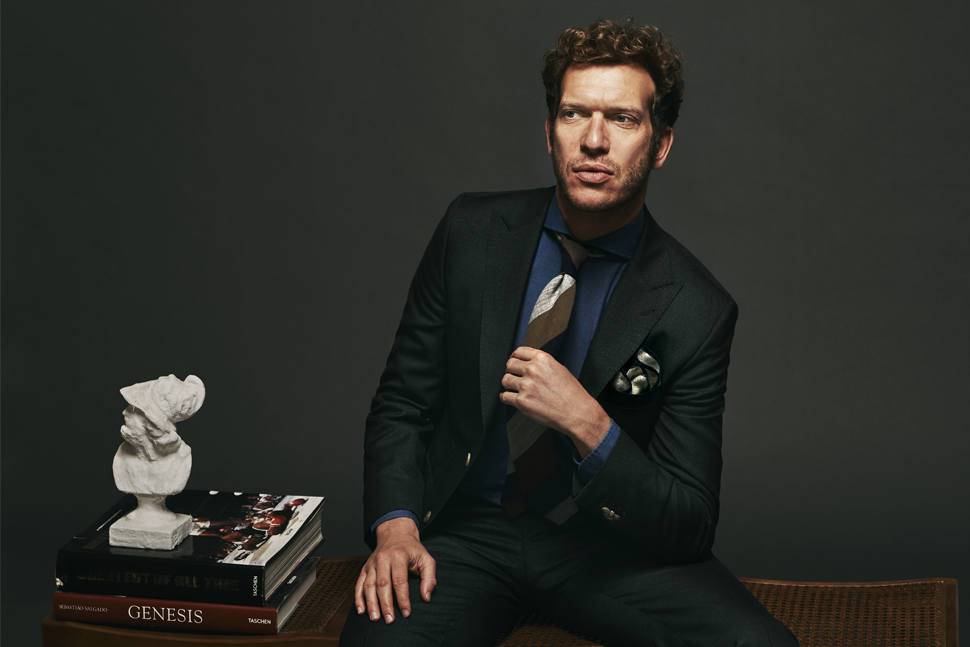 No colour has shot up in popularity quite like green. Blue and grey used to be the reigning champs in tailoring, but while blue has stayed put, we've seen grey forced from its position by green; something we've previously talked about here. In recent collections, we've always included one or two green pieces. Our new DAPPER Green Suit embodies what we love about our tailoring: playful, elegant and versatile.

We've had greens in our collection before. We've experimented plenty with it, through our ready-to-wear, but also our personal tailoring. What we found is that green works best when you add a little something to it, be it a subtle pattern or a touch of texture. Despite its popularity, green is still a relatively outspoken colour. Going for green in a smooth worsted or a bold chalk stripe is simply a bit too much. For this new DAPPER Green Suit, we've gone with a wool by Italian mill Vitale Barberis Canonico. It's soft and smooth with a very subtle dark houndstooth. The shade is a cooler green, which we tend to prefer for suiting. This specific fabric gives the suit a bit of character, without becoming loud. 

The DAPPER is our go-to model for green tailoring. It gives the garment a little bit of an edge, making an already trendy colour even more fashionable. The peaked lapels, the ticket pocket, the sleek waistband; it's a model that really lends itself to smoother fabrics that aren't boring. Pairing this fabric with the DAPPER model means the suit is playful enough to be worn to parties and weddings, but subdued enough for the more relaxed office.