Inloggen
Als u een account bij ons heeft, meld u dan aan.
Nog geen account? Registreren
The Smart Casual Series #2: Texture
03 Jun 2020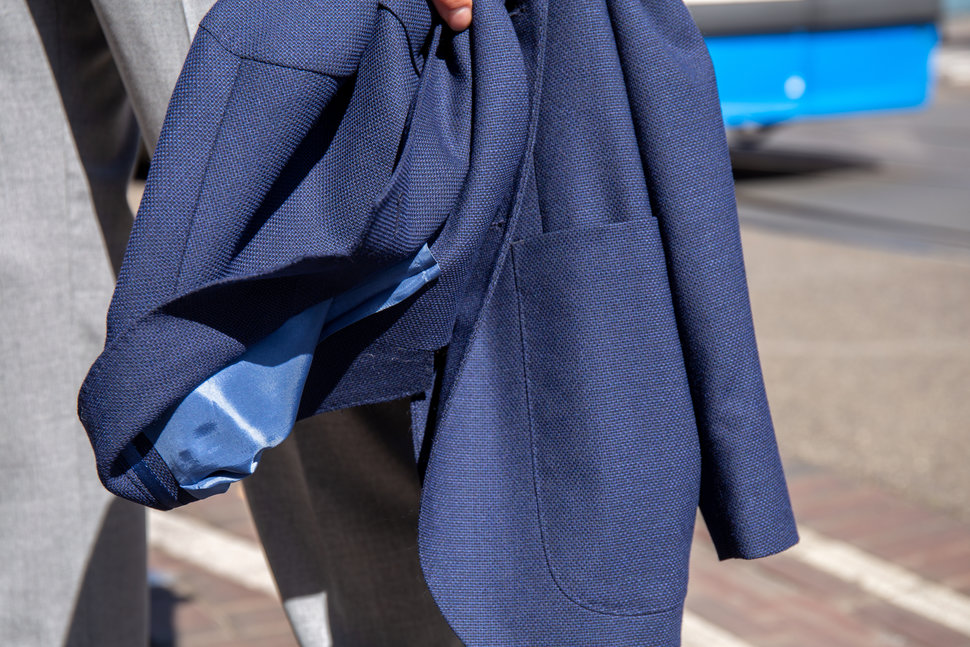 We continue our series of articles on dressing down your tailoring with something that can not only determine the look and feel of your clothes, but also help greatly in creating visual harmony. We kicked off the series with the shape of the shoulder, a topic that's quite esoteric. For the second part, we turn our gaze to the larger surfaces: texture. 

When it comes to styling, opposites often attract. In our first article we highlighted our AMSTEL and ROKIN, which include some casual details (notably in the shoulder) while being made of a fairly business-y fabric. With texture this is not the case, sadly. Combining fabrics that are on opposite end of the formality-spectrum will generally result in the whole looking sloppy. We usually recommend going for similar fabrics in terms of texture. So slubby linens with coarse cottons, marled tweeds with denim, open hopsacks with oxford; to name a few. A smooth worsted navy jacket on some washed jeans just looks like a misplaced suit jacket, if you ask us. This doesn't mean that rough and smooth never mix. However, when doing so, always make sure the outfit gets 'heavier' towards the top, to draw attention to your face (daunting, I know, but that's simply what tends to look most flattering). So cotton twill trousers with a linen jacket, smooth wool trousers with a denim shirt; not the other way around. 

Stepping away from smooth fabrics and getting more into the textured side of things makes an outfit visually interesting and often more appealing. Swap out the orphaned suit jacket for a hopsack with an open weave. Try the rumpled look of linen for a suit, so you can actually split the pieces up and wear them with other casual items. Get a shirt in denim or oxford cotton. And if you need that one navy suit, make it something that's matte with a visible weave, like our ROKIN. You'll find that these textured items tend to work well together in a variety of ways.