Inloggen
Als u een account bij ons heeft, meld u dan aan.
Nog geen account? Registreren
The Coveted Wide Wale: Corduroy and How to Wear it
24 Sep 2020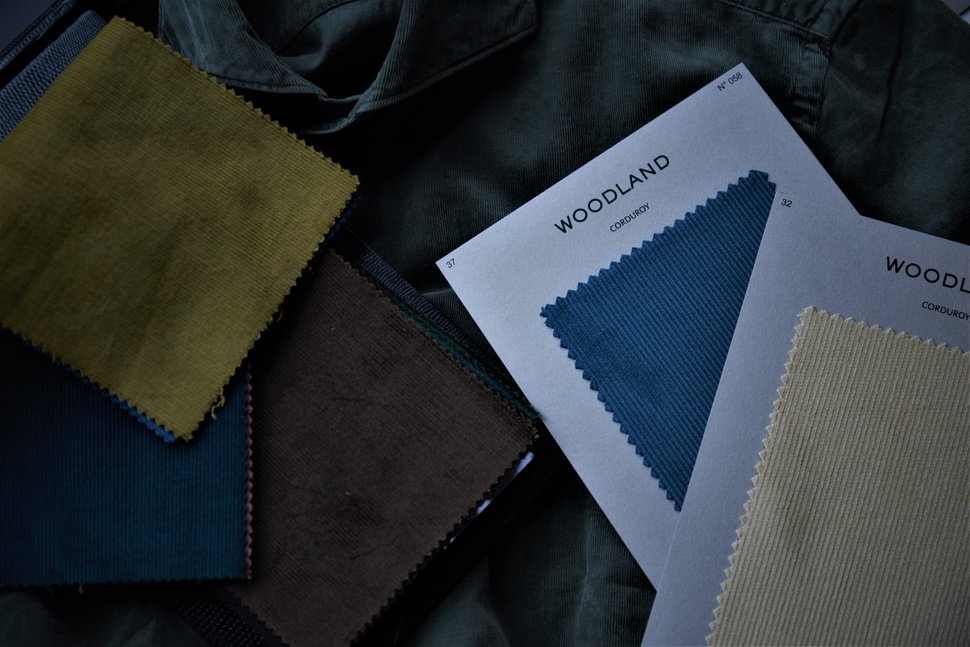 It's the rising star in fall/winter fabrics: corduroy. The fabric that was mostly associated with stuffy university professors and ruffled blouses from the wrong side of the 70's has suddenly propelled itself to new heights. We've seen it plenty in recent lookbooks and during the Pitti Uomo, but we like to think corduroy has a little more timeless charm than we usually give it credit for—if it's done right.

Corduroy's Origins
Unlike many other fabrics, corduroy's origins aren't particularly exciting. However, don't let its humble beginnings fool you, it's been around for a long time and for a good reason. Corduroy is the casual cousin of velvet, historically used for British country-side clothing. Both are usually made from a really thick cotton, but you can also get them in wool or blends. Where velvet is generally considered a luxurious fabric, corduroy is a lot more sporty. Both are hardwearing, sure, but corduroy, thanks to its workwear origins, will only look better as it wears and tears. The term 'wale' refers to the ribs in the cloth. The wale is denoted with a number; the higher the number, the more ribs per inch. So a wide wale, other than lending itself to a daft Moby Dick-pun for our title, is more casual than a fine wale (sometimes referred to as a needlecord). 

Contemporary Uses
Because corduroy is such a sturdy fabric, we believe that it's best to make the most of those characteristics. Because it's so often associated with vintage clothing (and not in a good way), we prefer to steer clear from heavily structured tailoring and shades that evoke those fuddy duddy connotations, such as mid browns. However, it's great for softer tailoring. The weight gives a jacket lovely drape and body and the texture makes for trousers that are visually more interesting than plain cotton. The finer the wale and lighter the weight, the smarter your clothing will be, and vice versa. For our collection, we prefer something in the middle of that. 

Our Collection
We've stuck to a few simple pieces for our collection, that are meant to work well together as well as most wardrobes. The centre piece in our corduroy collection is our blue BOLO suit. The 100% cotton corduroy by Huddersfield Fine Worsteds has just the right weight to give plenty of drape to our unpadded BOLO model. The casual nature of the fabric and the style means it's easy to split up in a separate jacket and trousers. In addition to the suit, we have two lovely pieces by PROFUOMO. There's two very fine needlecord shirts, in green and navy, with a wonderfully soft construction. Great with soft tailoring and casual outfits alike. Lastly, there's the sportcord trousers by PROFUOMO in a wide wale cream. It's a colour that goes with just about anything and it's extremely comfortable to boot. 

Personal Tailoring
We've received a brand new bunch from Dormeuil, Woodland, that contains a number of very interesting shades. They're a little more daring, but they do offer something that most corduroy collections don't. Of course we also have corduroy by Huddersfield FW, the same as our BOLO, but also in a wider wale for an even more casual look. For those looking for something a little more luxurious, Scabal offers 100% cotton corduroy, a needlecord with stretch, and, the absolute pinnacle of luxury cords, cashmere cotton corduroy. Looking to venture into the world of corduroy? Book your appointment now.