Inloggen
Als u een account bij ons heeft, meld u dan aan.
Nog geen account? Registreren
The Care & Maintenance Series #2: Suit Maintenance
11 Jul 2020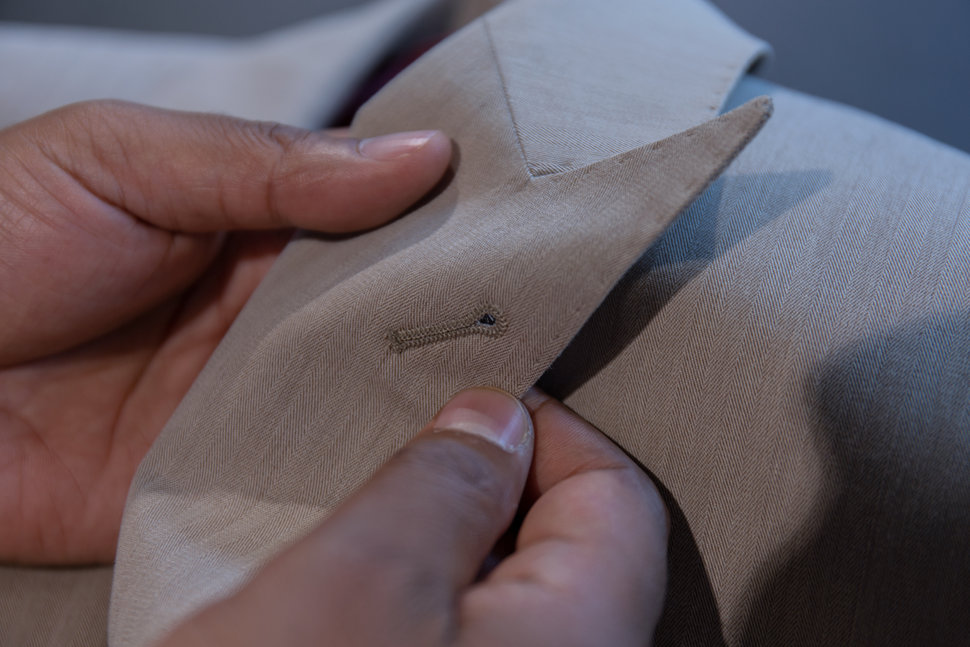 We continue our maintenance series with another one on suits (but can be applied to other tailored garments, too). Our first article gave some pointers when ordering or buying a suit, this one picks it up from there. You've got your suit, you've worn it a few times, and you're thinking: now what? Where to go from here in terms of maintenance depends on your needs. In this article we'll give you some tips on how to maintain your suits. If done properly, they'll last longer and look better. 

The first one's a doozy: washing. First off: never wash a suit. Not even cold with a gentle (or no) spin cycle. Some really casual tailoring can be machine washed, but usually it's dry-clean only. So how often should you get them cleaned? Probably not as often as you think. We recommend doing it maybe once or twice a year, if possible. If they get a lot of wear (and as a result of that, stains), maybe go for once a month. Dry cleaning reduces your suit's life-span, so try and do it as little as possible. If they start looking too rumpled, just get them pressed. You can always bring your PAKKEND items to us and we'll recommend the best course of action.

The second's a little more work. Regular brushing helps keep dust off your suits, which obviously looks nicer, but it also restores the nap of the wool. Ideally, you want to brush your suit maybe once every one or two weeks, but honestly, we tend to forget it quite often. Just try and do it as often as you can and make sure you sure you use the right brush (natural bristles). When brushing, focus on the collar and the shoulder seams; this is where most dust tends to settle. 

Lastly, something for the long term. You'd be surprised how many suits can be saved when you're ready to give up on them. If they don't fit you as well as they used to, drop by the shop and we'll see if we can make some adjustments. Small rips or tears happen. When they do, and it's one of your favourites, don't shy away from mending them. However, when the fabrics starts to wear thin, it might be time to get a new one (often happens on the seat of your trousers due to cycling or moving around in your chair, easily spotted by the 'shininess').