Inloggen
Als u een account bij ons heeft, meld u dan aan.
Nog geen account? Registreren
Our Soft Spot: Flannel
15 Oct 2019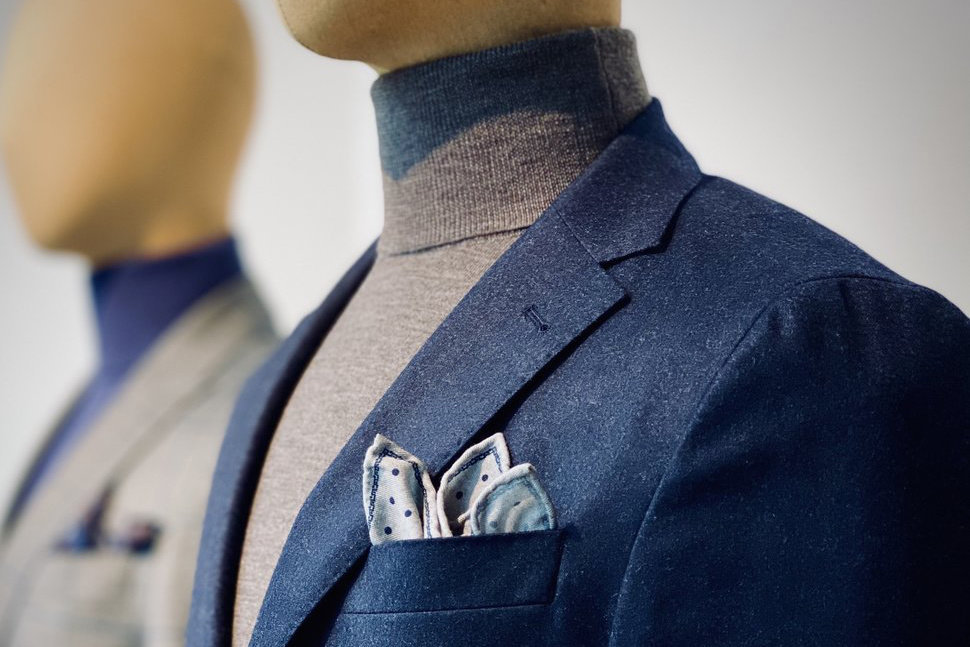 "Our take on flannel combines soft tailoring with the formal-made-playful"



When mentioning flannel, the first thing that will come to most people's minds is the famous plaid shirt. As a workwear staple it's been around for decades, but it really hit its stride in the early 1990's as a fashion favourite in the grunge scene. An important part of their appeal has always been the fabric, but flannel has become synonymous with the shirt's iconic check pattern. A shame really, because flannel is so much more than just a shirt.
Flannel's origins lie in 16th century Wales, but it quickly spilled over into the rest of Britain. It's most well-known historic use is for the Scottish tartans, the colourful plaids used to denote the various clans. Over the course of the 17th and 18th century, it spread across the globe, embraced the world over for its warmth and durability. While it was used for a variety of garments, the Brits mainly used it for underwear up until the 20th century, because it helped ward off ailments (supposedly; don't take us up on it).


"the real big divide in flannels is between combed and uncombed"


While traditionally made from wool, flannel can also be made of cotton or synthetic fibres. But the real big divide in flannels is between combed and uncombed. Before combed flannel is spun into a yarn, the fibres are separated by combing them. This process creates a much smoother finish with a visible weave and no irregularities, as is typical of other worsted fabrics. Uncombed flannel is the one we're all most familiar with. By not combing it, the weave's almost invisible. Rather, it gives the fabric its signature nap—the fluffy woollen texture. Because flannel is a lot more hard-wearing that smooth worsteds, it's ideal for trousers. Grey flannel trousers have a reputation as a wardrobe essential, up there with the dark worsted suit and navy blazer.



Our take on flannel combines soft tailoring with the formal-made-playful. Flannel is matte and textured, and its relatively heavy weight gives it great drape. This makes it ideal for unconstructed jackets and suits, and unlike heavy tweeds it makes for a great first step into a more seasonal wardrobe. You can find some great examples among our ready-to-wear suits and jackets. Moreover, flannel's lack of sheen gives its garments a look of ease and comfort, making it ideal to venture into more elaborate tailoring without becoming pastiche. For example, you can easily wear a flannel three-piece suit without the whole thing looking too stiff.
In addition to our ready-to-wear collection, we also have an extensive made-to-measure programme with a large selection of flannels from world-renowned mills such as Carnet, Huddersfield FW's Hardy Minnis, and Scabal. Interested? Book an appointment online.