Inloggen
Als u een account bij ons heeft, meld u dan aan.
Nog geen account? Registreren
Coming out of Your Shell: Turtle (or Roll) Necks
02 Sep 2020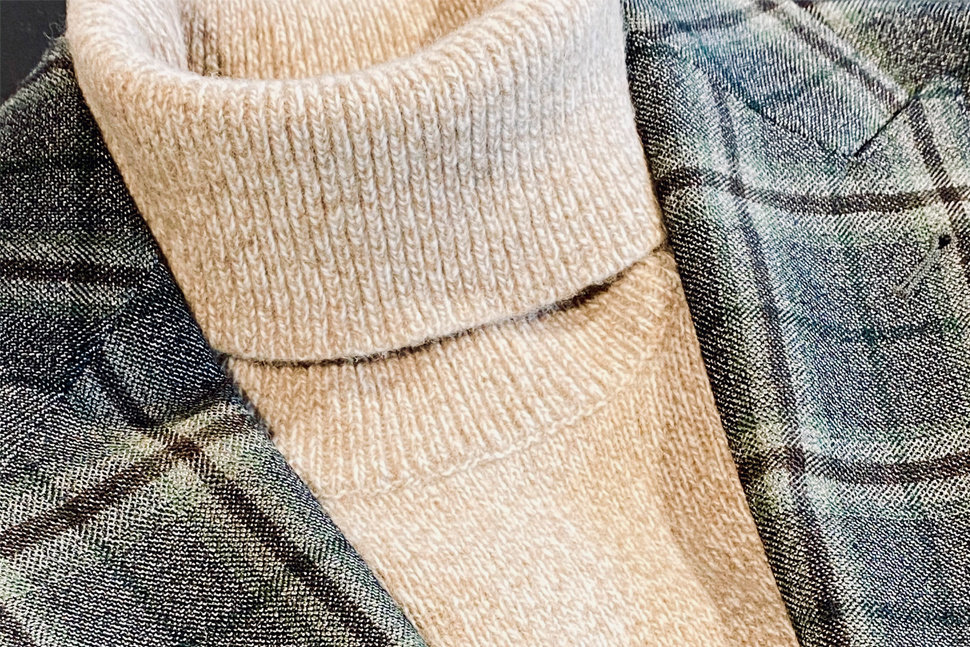 Roll neck jumpers (also known as polo necks, or, in the US and Canada, turtlenecks) have been around for centuries. They've been worn by the knights of old, naval commanders, academics and tech entrepreneurs. Much of their popularity comes from their iconic status, garnered through the iconic figures who've worn them. But to us, the roll neck's appeal lies in its versatility and comfort. 

As mentioned, roll necks have been around the block. However, the jumper we know and love today has, like so many other garments in tailoring, a military background. The high necks were favoured by navy personnel (and later fishermen and other assorted seafarers) because it did a better job at keeping the cold at bay than any shirt and tie when out on the water. Later, as the name polo neck suggests, they were used by polo players. Again, because they provided more protection against the elements than a standard (polo) collar. After their stint in military service and as athletic wear, the roll neck rose to fame in the 1960's and 70's as a radical alternative to the conformist shirt and tie. This is the start of the roll neck's long-standing relationship with iconic figures such as Michel Foucault and Steve Jobs.

To us, the roll neck still has that same appeal. As a replacement for the shirt and tie, it offers enough to frame the face while maintaining a more casual look than a shirt collar. Of course, there's different roll necks. The smoother variety is one we prefer to wear a little slimmer and it will look a lot smarter when layered under tailoring. This fall/winter, we're carrying them in a beautiful navy and a lovely caramel. If you want to take it one step further along the casual spectrum, we also have a chunky cream-coloured one (pictured above). This one goes nicely with softer tailoring. The jacket it's paired with in the picture is a wool/cashmere by Vitale Barberis Canonico; the matt colours, the subtle check and the natural slubbiness of the fabric all go really well with this kind of chunky knitwear. But of course, there's so many more ways you can wear such versatile pieces. Swing by the store and let our personal tailors advise you on the many possibilities!