Inloggen
Als u een account bij ons heeft, meld u dan aan.
Nog geen account? Registreren
Accessorizing for the Holidays: A Gift Guide
11 Dec 2020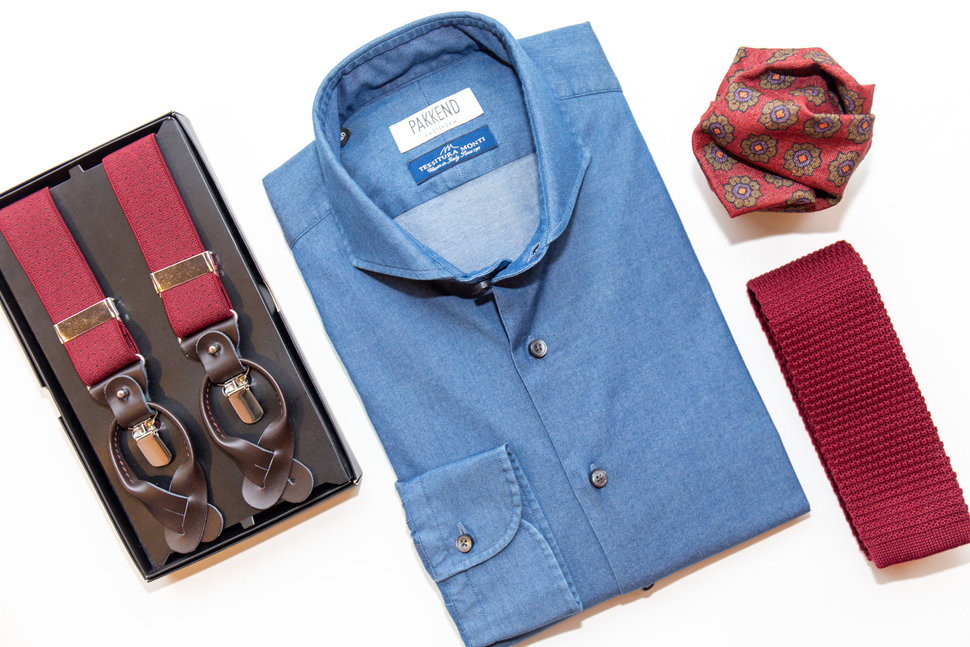 We're not going to pretend like this year's holidays are going to be business as usual. Things are going to be different. But we'll still be able to spend time with loved ones and we'll still be able to treat ourselves (or others) to the greatest gift of all: the gift of giving.
While the businesswear will spend the holidays tucked away in the back of the wardrobe, where they've probably been for the past half year, there are plenty of things that are still a delight to wear. Because let's face it: we can't be in sweatpants all the time.

When skies grow grey and temperatures start to drop, there's one big silver lining: Swaddling yourself in clothes. Layering is great, but another way to add some extra warmth and an interesting pop of colour is through accessories. Scarves, gloves and beanies are the obvious choices. Seeing as they're not exactly difficult to size, they make for perfect gifts. And of course, there are the year-round classics such as pocket squares and neckties. What all these pieces share is their ability to make an otherwise plain outfit pop.

When assembling our accessory-collection, we try and stick to our ideals of quality craftsmanship and luxurious fabrics at accessible prices. PROFUOMO has been a tried and true purveyor of accessories. Their ties and pocket squares are always lovely and this season's are no exception. We went for matte fabrics with a rich texture in patterns that are playful without being loud; a good example of all three qualities is the block stripe tie. We also have a number of their seasonals, like beanies and scarves. 
For our scarves, we've been big fans of Dante for a good few years now. Their scarves all come in luxurious blends of wool and cashmere. This season we got some beautiful plain coloured herringbone scarves as well as some larger paisley ones in immensely rich hues. 
The new kid on the block this season is Amanda Chistensen. This Swedish manufacturer makes some lovely seasonal ties and pocket squares that are a little more season appropriate than the year-round PROFUOMO ones. 

Because the holiday season is around the corner, we're excited to help everyone out with their gift ideas. We believe that the selection of accessories that we have on offer is a treasure trove for the style-conscious gift hunter. We've bundled everything in a convenient category for you to browse. To top it all off, we now offer dedicated PAKKEND gift boxes that are sure to make a splash.