Inloggen
Als u een account bij ons heeft, meld u dan aan.
Nog geen account? Registreren
A Strikingly Fresh Shade: Our BOLO Red Jacket
04 Feb 2021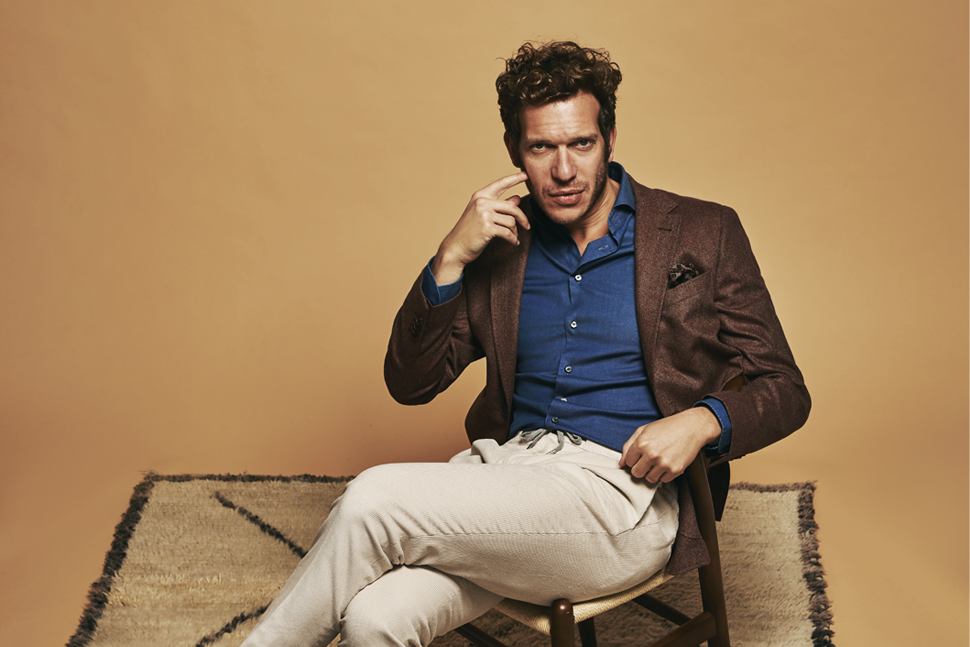 Red's in interesting colour. You don't come across it all that much in tailoring, having often been confined to the world of accessories: ties, pockets squares or maybe a pair of funny socks. However, we're true believers in its potential for bigger pieces in the wardrobe. Hence why we went for a red jacket in our BOLO model for this collection.

The particular shade of red has a pleasant combination of hues. You'll find that it sits somewhere close to terracotta, having a hint of brown. This warm shade makes it an excellent companion to any other wintery colours. That's why we like to pair it with cream, like our flannel trousers, or contrasting shades of brown and green (for example, our Coffee Bean or Dusty Olive chino). We like adding a cool note with a denim shirt; we find that the two fabrics play very well together. 

Our BOLO is arguably the most versatile in our range of models. Where the APOLLO is exclusively used for smooth, worsted wool suiting and our DAPPER most often for the more adventurous cloths, the BOLO can kind of go in any direction. As we said in our blog post on the new BOLO Blue Suit, it's one that's easy to split up and so lends itself to more casual fabrics. But that's with suiting. In our jacket range, the BOLO becomes a little more of a wardrobe-basic. It's unlined, save for a bit between the shoulders so it slips on more easily, completely unpadded and without any of the canvassing that's in our BOLO suits. Probably our most easy-going piece of tailoring, and the fabric should reflect that.

For the cloth we went with a wool and cashmere blend by Italian mill Botto Giuseppe. What caught our eye was not only the subtlety of the shade of red, but also the herringbone pattern. Of course, being a blend with cashmere it's ridiculously soft, but we wanted something with a bit of texture and a colour that was easy to wear with a variety of clothes in the collection. The herringbone pattern provides enough visual interest so the colour doesn't become overpowering and the slight fuzzy nap gives it a more appealing overall look when worn with other hardy fall/winter favourites like flannel or denim.