Inloggen
Als u een account bij ons heeft, meld u dan aan.
Nog geen account? Registreren
A Look to Envy: What Makes Green So Popular?
20 May 2020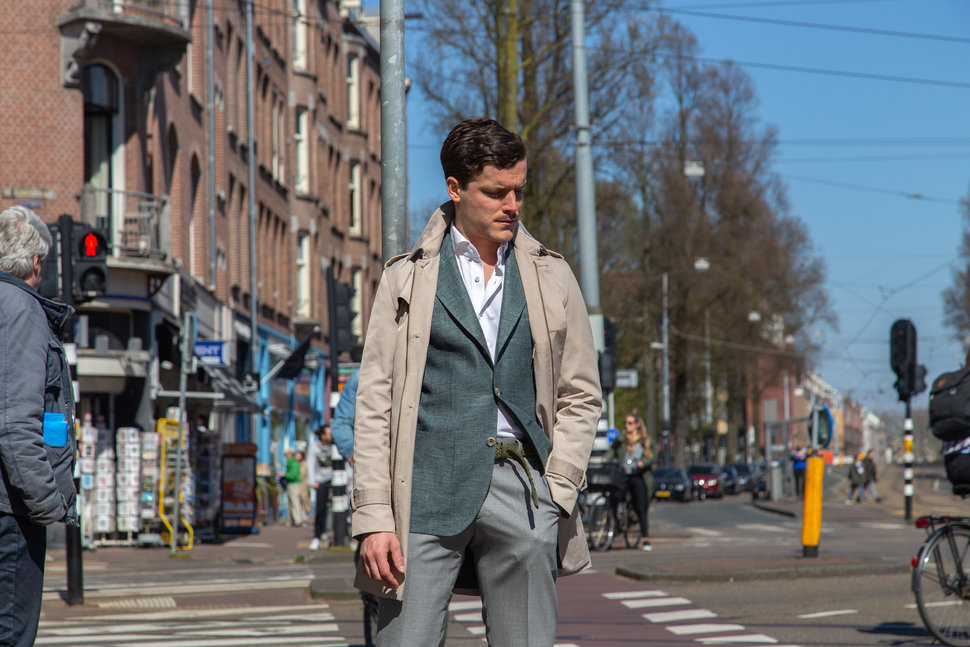 While they tend to come and go, were not afraid of hopping on a trend or two. It never hurts to try something new, and who knows, it might become that season's big hit or end up sticking around for several years (or longer). While no colour really disappears, there's definitely some that periodically get a lot more attention. Green's been on the rise for a while now and it looks like it's not going down any time soon.

So how can we explain green's popularity? We believe that green owes its newfound fame to two things. First, the decline of corporate dress codes, which tend to favour navy and grey. Second (and most importantly), its versatility. Green comes in an assortment of shades that cover the whole spectrum, from cool and steely to warm and earthy. The former goes well with other cool colours like blues and greys as pictured above, while the latter looks great with browns and cream. And they all work well with denim, which is great for casual shirting or when wearing it on jeans. But whichever shade of green you prefer, we like to go with a textured or subtly patterned cloth—we feel that a smooth worsted just doesn't work as well. 

You'll find a variety of greens in our current collection. The DAPPER jacket in the picture, worn here with one of our light grey trousers and a white PROFUOMO oxford shirt, is made from a lovely fabric by Drago; the perfect blend of linen and wool. We also have a suit by PROFUOMO that we sell as seperate pieces (and encourage people to wear them as such, too). The trousers pair great with a navy blazer and the jacket would look cool with some cream chinos. In the suiting department, we've gone for two distinct styles. The DAPPER, being a touch more daring, is made in a linen/wool mix by Botto Giuseppe e Figli. The BOLO comes in a cool wool with a small houndstooth by Vitale Barberis Canonico, with a seperate waistcoat. And as always, if you can't find what you're looking for, why not go custom? Ask our personal tailors about all the possibilities.