Inloggen
Als u een account bij ons heeft, meld u dan aan.
Nog geen account? Registreren
The New Take On Trousers: Our Sportcords
19 Feb 2021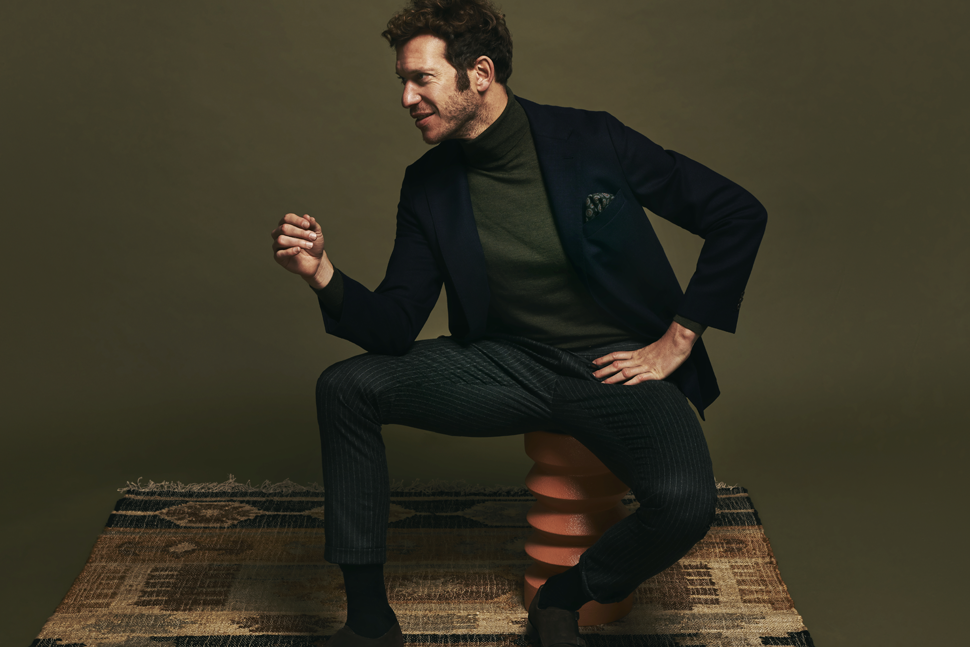 When we wrote about trouser styling, we already highlighted how the jacket is losing terrain in most offices. Especially now, when most of us are working from home, there seems to be little sense in throwing on something too structured. The same goes for trousers. Which is a shame, because they're the easiest way to make an outfit look put together and smart without becoming a bit much. But no one wants to sit at home in pressed trousers. Enter: our sportcords.

We wanted a trouser that was easy to throw one and wouldn't feel too fussy. Our dress trousers are a great way to elevate an outfit. The grey and light grey go with just about anything—from crisp shirt and blazer to t-shirt—and our cream flannels are the more seasonal and adventurous pair, while remaining surprisingly versatile. However, we wanted something that emphasised comfort. We wanted trousers that would work with tailoring and casualwear. Our sportcord does just that. We had it made in a soft flannel by Italian mill Vitale Barberis Canonico. We figured we wanted something a little more expressive than a plain fabric, so it would work better on its own. The rough chalk stripe works wonderfully. 

Comfort was the name of the game when designing these. That's why we went with an elastic waistband, making them as cosy as a pair of pajamas. The pleats offer a little extra room around the hips, while also adding visual interest. With a chalk stripe, we felt that it shouldn't end too abruptly, so we added a small turn up at the bottom. These cuffs also give the trouser legs some weight so they drape nicely when standing.