Inloggen
Als u een account bij ons heeft, meld u dan aan.
Nog geen account? Registreren
The Latest in Soft Suiting: Our New Blue BOLO
21 Jan 2021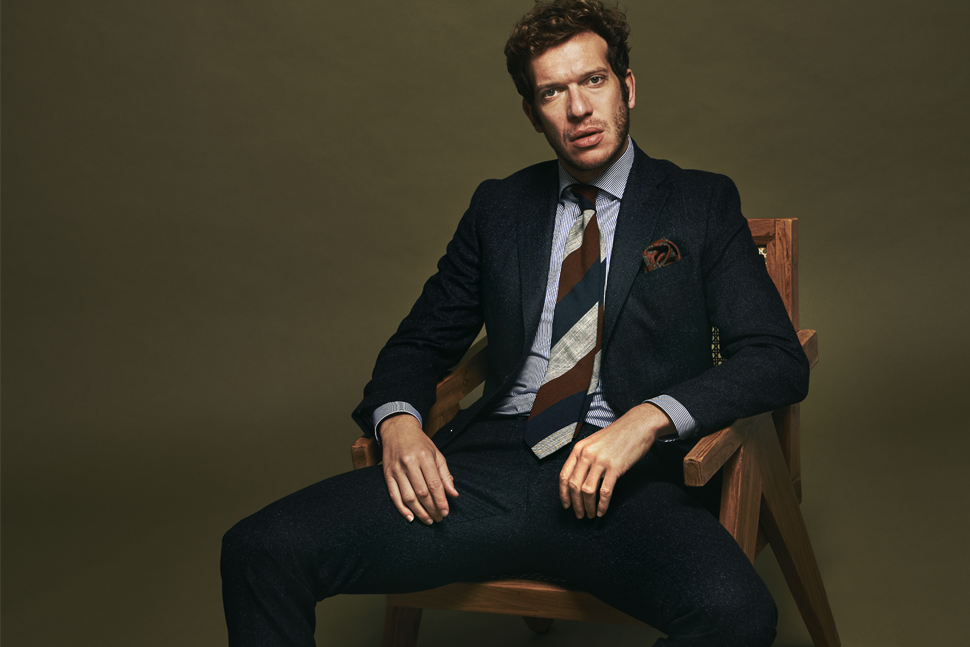 Our BOLO has always been our close interpretation of soft tailoring. Both the jackets and suits have no shoulder padding whatsoever, and where the suits are still half canvassed, the separate jackets are completely unconstructed. One of the new additions to the BOLO line-up from this season is the BOLO Blue Suit. It's not only soft in its tailored construction, but especially so in its fabric. In this blog post, we'll walk you through the many things we love about this suit.

In our range of models, the BOLO really shines by virtue of its versatility. Whenever we're working on a new collection, the BOLO always offers a lot of room to play around with. The care-free silhouette of the suits means they can easily be split up into a separate jacket and trousers. We think that the fabric choice should reflect that. Of course, our corduroy BOLO is also a good example of that, but we'll get to that one in a later article. The new BOLO Blue Suit is no exception, either. Much of that versatility comes from the unique fabric. We went with a wool and silk blend by Italian mill Vitale Barberis Canonico. We've worked with VBC fabrics for many years now, and while their perennial series is great for business suiting, like our APOLLOs, they also offer some more exciting ranges. This particular wool/silk cloth is from their Vintage-line, which, despite its name, tends to push the envelope a bit more. 

What we love about this wool/silk cloth is its texture, weight, and hand. Texture-wise, the fabric is nice and dry with a subtle, light blue speckle. Normally, cloths with silk tend to have a sheen, but in the case of this fabric the silk lends it a softness and suppleness that you normally don't find in fabrics this dense, while keeping it looking matte and crisp. The weight clocks in at just over 310gr, which we think is ideal for a fall/winter suit in a wooly fabric. It's durable, but without feeling too heavy. But the hand is everything. The addition of the silk means that this fabric has a comfortable woolly feel to it which is amazingly soft. Usually, dry and woollen fabrics tend to be a little scratchy, but not this one. 

In the following weeks, we'll go through the rest of our line-up. We purposefully kept our fall/winter collection small and this allows us to take a deep dive into each individual piece.