Inloggen
Als u een account bij ons heeft, meld u dan aan.
Nog geen account? Registreren
Staying Sane: PAKKEND & The Lockdown
08 Jan 2021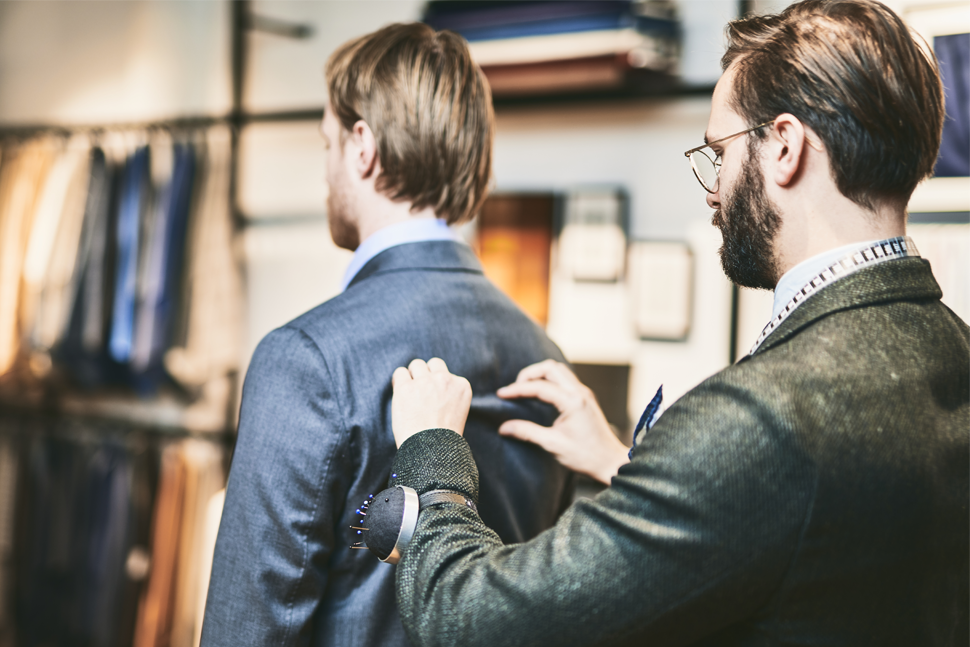 These are unprecedented times. While we're all trying to stay as optimistic as possible, there's no denying that it's been a rough year, and one that's spilling over into the new one.  Right before the holidays we had to close our doors for more than a month. As a shop that's built on close customer relationships and made-to-measure tailoring, with a personal touch to everything we do, you can imagine that this has been far from ideal for how we like to do business. Making sure that we're all safe and healthy is priority number one, but we would hate to deprive you of experiencing PAKKEND in these mostly house-bound times. Here's what we're doing during the lockdown.

Fortunately, the tailoring days of old are behind us and we now have the wonders of the world wide web at our disposal. Of course we've always been supplying inspiration through our Instagram and selling our ready-to-wear collection and custom made items through our webshop. We're stepping up our game here. We're adding more items to our webshop (including some older pieces that were only available in store) and we've just started one of our biggest sales yet, so you can start 2021 with some fresh outfits at very generous prices. Do you want to take a closer look? No problem. We're available for video calls where we can take you through the entire shop and show you everything you want to see. 

Of course it's possible that you ordered something before the lockdown and it might need a final fitting. Simply get in touch and we'll send over a personal tailor to any location of your choosing. This service is also available if you want to order something new. We can take you through our fabric collection with a video call, but we can also send over some fabric bunches. Once you've picked a fabric, we'll send over a personal tailor to do the measuring and help you sort out the style details. Should you be in the neighbourhood, you can drop by and pick things up; there's someone at the shop on all business days. 

We know 2021 will see us through the worst of it and coming out the other end relatively unscathed. But we wouldn't wouldn't be so positive without you, our customers. As a local, independent business, your support in the form of webstore orders, kind words and messages, and new made-to-measure commissions keep us going and going. For that, we're truly grateful.