Inloggen
Als u een account bij ons heeft, meld u dan aan.
Nog geen account? Registreren
Wedding Trends
25 Mar 2021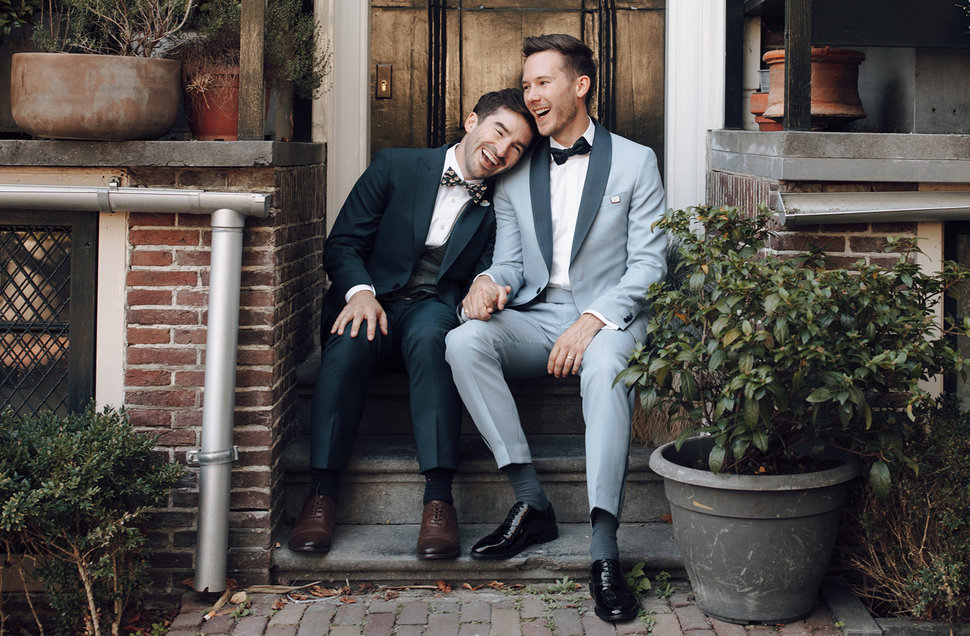 As timeless as weddings often are, even they are susceptible to the changing tides of fashion. That's a good thing: it keeps the outfits fresh and exciting. Of course, there is such a thing as a timeless wedding suit, but where's the fun in that? In this editorial, we'll be taking you through three of this season's wedding trends.


1. Earth tones
When choosing a wedding outfit, most grooms will want to start with the colour. Blue has always been a steady choice, but what about the new kids on the block? We love earth tones for summer. Muted browns, greens, ivory and beige. All of these natural colours tend to work well together and provide the perfect fit for any style of wedding. A good example is our BOLO Beige Suit. The fabric is a mix of wool and linen giving it a very soft and unsaturated look. Ideal for a casual ensemble under the summer sun.


2. Fabric blends
When it comes to choosing a fabric, colour is only one half of the story: the other is cloth composition. What should your wedding suit be made of? Worsted wool is a classic,  but we love exciting fabrics made out of seasonal blends. These blends combine the best of both worlds. A mix of wool and linen has the perks of wool, so wrinkle-resistant and natural stretch, paired with the coolness and sweat-wicking power of linen. We also like adding silk to the mix, which gives the fabric a soft and luxurious feel.


3. Relaxed fit
This perfect fabric deserves the perfect fit, but perfection is a fickle beast. We're all built differently and so what fit flatters us can differ greatly from person to person. However, we're definitely seeing a move toward a more relaxed cut. Gone are the days of skin tight trousers and cropped jackets. This relaxed cut comes with a more casual style too. Trousers that are cut a little roomier and higher look great with pleats. Jackets in this cut benefit from wider lapels and patched pockets. The best part: a relaxed cut looks very elegant, especially with bohemian weddings.


How to accessorise
Every outfit needs those finishing touches to really make it pop. The right pair of shoes provide the perfect foundation. For a summer wedding, we love a pair of loafers. Looking for something a little less stiff? Try sneakers. They work wonders with all the previously discussed trends. We still love a tie. You can browse part of our collection here, but we recommend letting our personal tailors advice you on the perfect one during your final fitting.