Login
Log in if you have an account
Dont have an account? Register
Wedding Trends
07 Dec 2022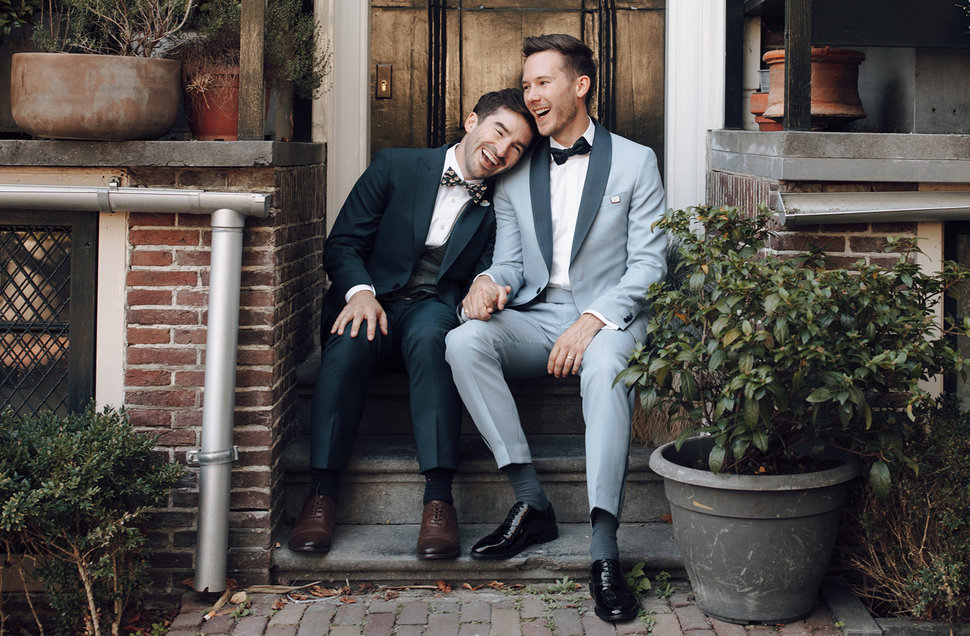 WEDDING TRENDS & TIPS FALL WINTER 22/23
As we are busy selling heavy knits, warm quilted parka coats and gloves we would love to give you a heads up on the upcoming spring summer wedding season trends. Lucky you…we've already spotted the trends, took a close look at the materials which are in style and know what the trending colors will be.
Before elaborating on what a stunning wedding suit could look like this spring summer, we are first going to share some tips on how to create a stylish winter wedding outfit.
We were able to help many men before you create stunning fall /winter outfits for upcoming special occasions. Our style advisers are happy to see future grooms come to the store prepared. So: skip that Netflix night and take a deep dive into Instagram and Pinterest being inspired for your wedding look. Make screenshots. As you are searching the web, always keep these questions in the back of your mind. In which outfits do I feel comfortable? What kind of outfit compliments the outfit of my bride? And how can my outfit link to the setting and atmosphere of our wedding day?
Color 
This season we see a lot of deeper shades of green, warm earth tones (anything from cappuccino to dark chocolate), burgundy and the classic midnight blue.
Materials 
Soft flannels, fine corduroy and mostly blends of wool with cashmere or silk (if you aim for a subtle shine).
Style
The three piece suit is an absolute favorite. In this outfit we see contrasting waistcoats more often. 
Tip: Get that inspirational flow going on time. Allow yourself at least 8 weeks in advance if time allows (if not, then 5 weeks for a tailor made item is a must) to have your suit ordered on time and still have time to think about your shirt, accessories and shoes.
WEDDING TIPS AND TRENDS SPRING / SUMMER ' 23
Getting married in the spring? Then blended fabrics are the way to go. Wool meets linen, cotton and / or silk. The result? A suit which has a summer feel to it. Not too classic, not too casual either. Add more linen or cotton if you are going for that beach look. Replace those materials for a high twisted wool, a cool wool blend or a bit of mohair to avoid too much wrinkles in your outfit
Color
Your wedding day is the optimal moment to step out of your comfort zone. Don't get us wrong. Blue has always been a steady choice, but what about the new kids on the block? We love earth tones for summer. Muted browns, ivory and beige. Or why not go for a sparkling shade of green? All of these natural colors tend to work well together and provide the perfect fit for any style of wedding.
Accessories
Every outfit needs those finishing touches to really make it pop. The right pair of shoes provide the perfect foundation. For a summer wedding, we love a pair of loafers or slip-ons. Looking for something a little less stiff? Try sneakers. They work wonders with all the previously discussed trends. 
We still love a tie. Cotton or linen are our favorites for the spring and summer. You can browse part of our collection here, but we recommend letting our personal tailors advise you on the perfect one during your final fitting. Or skip the tie all together when your wedding is one of those with a super casual vibe. Go for a pocket square in a vibrant color with a funky pattern to complete the look. Now all you need to do is brace yourself for all the compliments you will get.
Cut
A perfect fabric deserves the perfect fit. We're all built differently and so what fit flatters us can differ greatly from person to person. However, we're definitely seeing a move toward a more relaxed cut. Gone are the days of skin tight trousers and cropped jackets. This relaxed cut comes with a more casual style too. Trousers that are cut a little roomier. Jackets in this cut benefit from wider lapels and patched pockets. The best part: a relaxed cut looks very elegant, especially with bohemian weddings.