Login
Log in if you have an account
Dont have an account? Register
Finishing Touches: Some Tips on those Pesky, Little Details
22 Apr 2020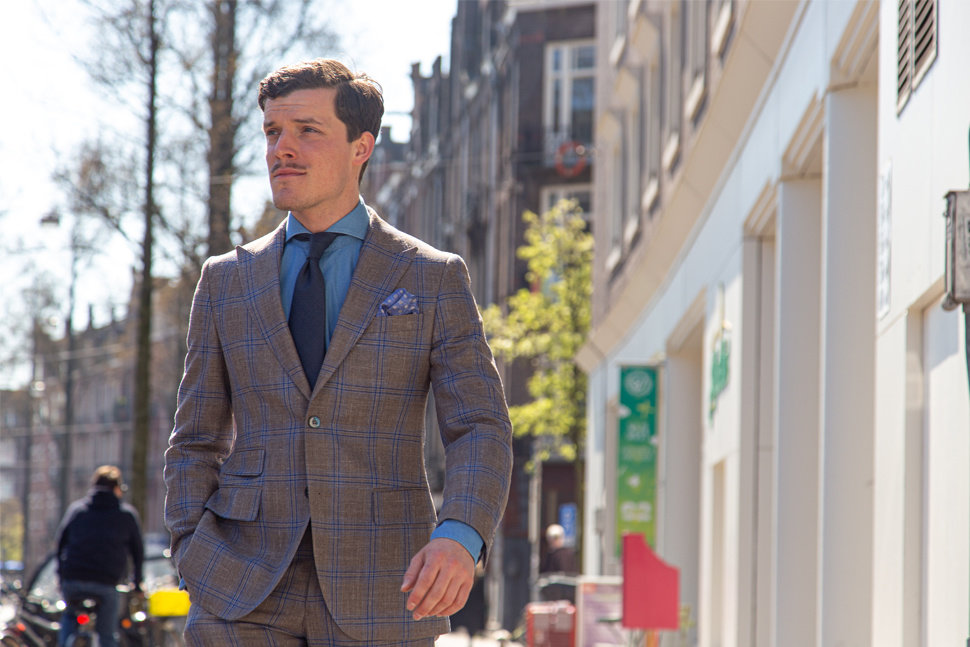 We've already discussed various fabrics like flannel, travellers, linen and Solaro. But as we all know, there's more to your clothes than the raw material. We'll talk about construction and fit at a later time; for now, we want to focus on the outer details. 

We take a holistic approach to out garments. The details, the fabric, the fit, the construction; they all need to work in tandem to make the item really stand out. With that in mind, the most obvious things on the jacket to look at are: pockets, lapels, button configuration, vents and shoulder construction. To get an idea of what we mean, let's look at some of our ready-to-wear models. The BOLO, our most casual line, comes with patched pockets. We also use this style of pockets on all our jackets. Keeping in line with this softer look, we went with notched lapels, a standard 2-button and a natural shoulder (so no padding whatsoever). The soft lines of the BOLO stands in stark contrast to the DAPPER, which has a much sharper silhouette. Peak lapels create a stronger chest and broader shoulder, the flap pockets with ticket pocket add stark, straight lines and the shoulder comes with light padding to give it even more body.
These two examples show the difference that can be made with the right configuration of these details.

So how do we tackle this with our personal tailoring? Honestly, you're only limited by your imagination. However, we like to keep things within a certain framework while leaving enough room to play around with. Why not make a linen jacket with patched pockets with a flap? Or make the trousers on a navy suit a little more visually interesting by adding some pleats? Aks our personal tailors about the almost limitless possibilities.