Login
Log in if you have an account
Dont have an account? Register
Een beetje pit in je palet: mosterdkleurige trouwpakken
28 Aug 2020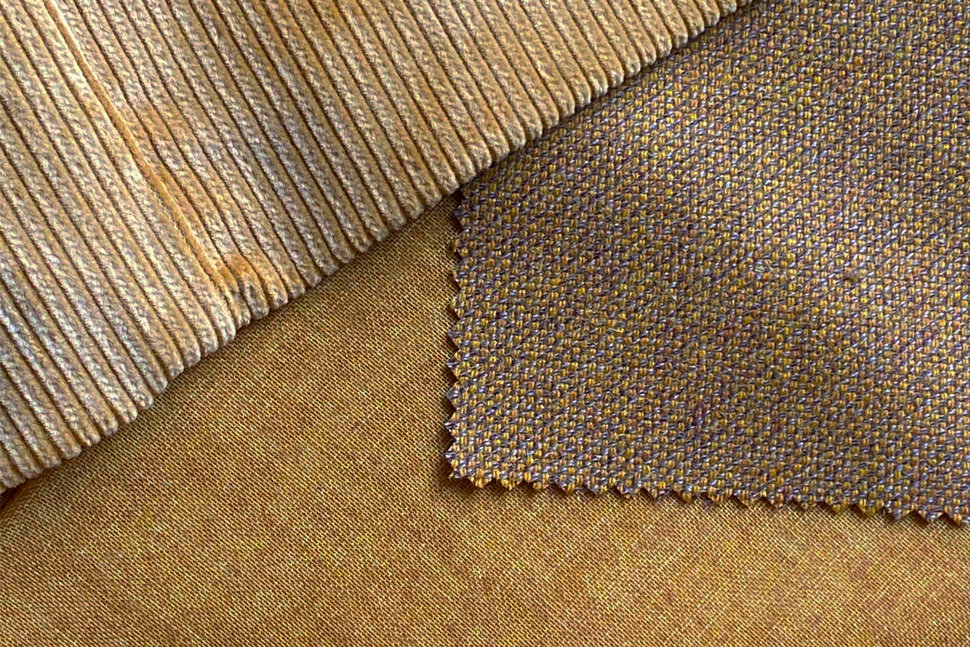 We zijn allemaal wel bekend met de usual suspects. Ondanks dat deze natuurlijk ook het bespreken waard zijn, willen we ook de ongewone kleuren in de spotlight zetten. Voor dit najaar is mosterd veelbelovend: als pop-colour in de accessoires of voor een heel pak. 

Welke smaken zijn er?
Ja, als in de saus vind je ook in de mosterdkleurige stoffen verschillende smaken. Met mosterd wordt doorgaans een zacht, warm geel bedoeld, maar de tint kan in intensiteit variëren. Zoals je op de bovenstaande foto kan zien pakt de kleur anders uit per materiaal. In de zomer gaan we liever een slagje feller met geel en daarom werken de mosterdtinten zo goed voor het najaar. De warmte leent zich goed voor stoffen als corduroy en wol met een winterse textuur (bijvoorbeeld flanel of bepaalde wol blends). Wat betreft de intensiteit, er is zoiets als too much. Voor ons is een makkelijke richtlijn: hoe kleiner het item, hoe intenser de kleur mag zijn. 

Hoe draag je het?
Met zelfvertrouwen. Het is een kleur die niet iedereens eerste keus is. Het is ook vrij spannend. Maar vergis je niet, mosterdtinten zijn heel vergevingsgezind. Om klein te beginnen, als accessoires combineert het prachtig met de kleuren die wij momenteel zien als de grote drie in de trouwmode: blauw, groen en rood. Denk dus bijvoorbeeld aan een pochet of das. Maar je kan het gerust pakken voor grote onderdelen van je outfit. Als jasje mag je best een slagje warmer gaan, en combineert het prachtig met denim (in het shirt, bijvoorbeeld) en ivoor (denk aan een mooie flanellen broek, maar ook handig voor bij de jurk). Als volledig pak wil je gaan voor subtiel. Corduroy is van nature matter van kleur en kan dit soort diepe kleuren goed hebben. Maak het pak dan af met wat speelse details zoals patch pockets en een ongevoerde schouder.