Login
Log in if you have an account
Dont have an account? Register
Editorial
Our Soft Spot: Flannel
15 Oct 2019
When mentioning flannel, the first thing that will come to most people's minds is the famous plaid shirt. As a workwear staple it's been around for decades, but it really hit its stride in the early 90s as a fashion favourite in the grunge scene. An important part of their appeal has always been the fabric, but flannel has become synonymous with the shirt's iconic check pattern. A shame really, because flannel is so much more than just a shirt. ...
Read more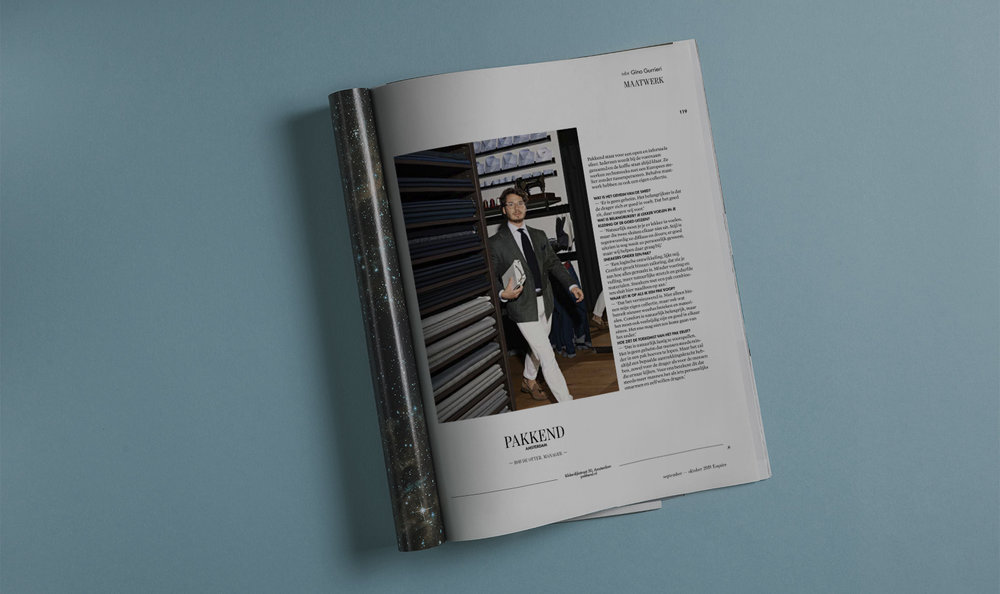 Esquire - September 2019
29 Aug 2019
You can catch our very own Rob in the latest edition of Esquire Nederland. Read all about his thoughts (which we share) and hot takes (which we love) on suits. ...